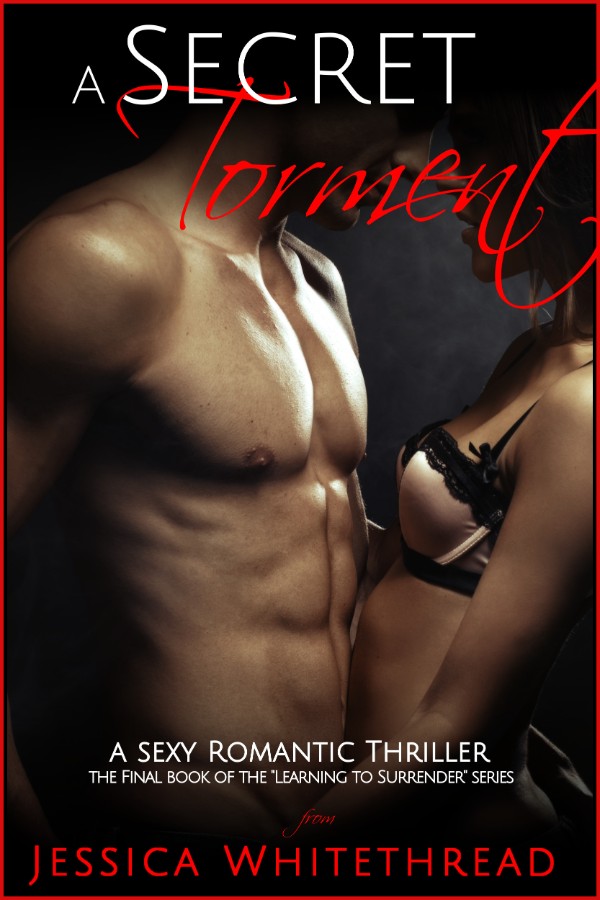 A Secret Torment: Sexy Romantic Thriller (Learning to Surrender Series)
Heather knew it was a mistake from the moment it started. She knew she was just a toy to a man like him, something to play with and throw away.
She wasn't going to let herself get hurt. But in spite of everything she knew about him, she wanted him more than she'd ever wanted anything. In spite of all her promises to herself, she let herself fall in love.
To a man who can have anything or anyone, there's only one thing left to fear. Troy's past is darker than the world could ever know, and the closer Heather gets to understanding his secrets, the more dangerous it is to keep her ... or to let her go.
Reader Advisory: This series is intended for mature audiences only and features intensely erotic situations, themes of dominance and submission, forced exhibition, discipline, bondage, and rough sex. All characters are 18 or older.
Approximately 200 pages (50000 words) in length.
---
This book is currently available in epub, pdf, and mobi digital formats, and is on sale for
3.99
It also available on a number of online book retailers, including :

Google
Smashwords
---
bdsm dark romance, bad boy billionaire alpha male, steamy romance novel, erotic thriller action, discipline dominance submissive, domestic discipline control bondage, romantic thriller
First Published 2018-04-05 by The Red Spot Press