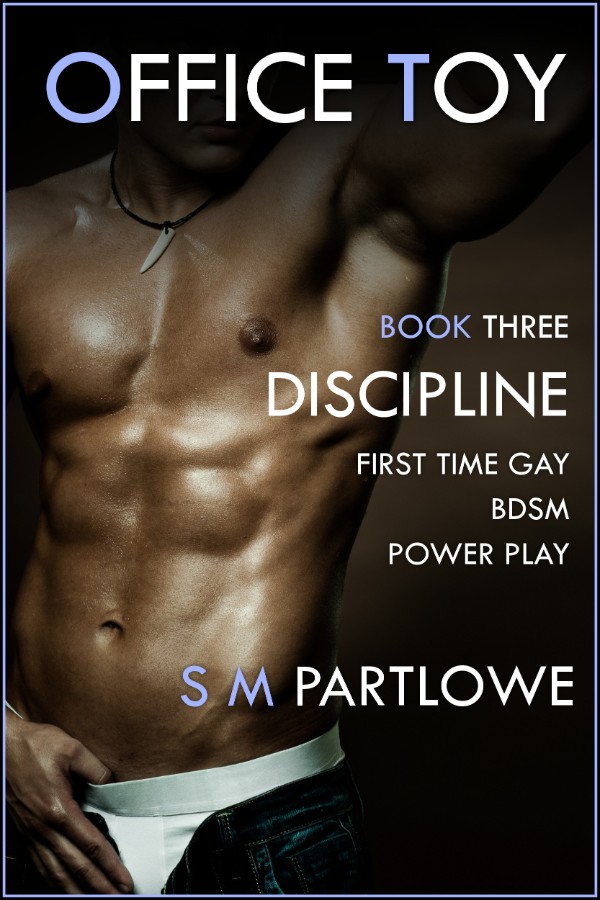 Office Toy - Discipline : First Time Gay BDSM Power Play (Series Book Three)
A soft breath escaped Josh's lips at the firm touch, and he wriggled slightly against man controlling him, reveling at the humiliating position.
"This is where you wind up when you're bad," Daniel explained. "Each time. Every time."
Josh has only known Daniel a few days, but already the man has him doing things he never thought he'd do. Josh's new boss seems capable of anything, and at the moment he's determined to turn his straight young employee into his very own sexual plaything.
Reader Advisory: This story is part of a series for mature audiences only and which features intensely erotic situations, discipline, exhibition, humiliation, rough first time anal sex, dominance and submissiveness. All characters are 18 or older.
Approximately 32 pages (8000 words) in length.
---
This book is currently available in epub, pdf, and mobi digital formats, and is on sale for
2.99
It also available on a number of online book retailers, including :

Amazon
Barnes and Noble
Google
Smashwords
---
straight to gay first time mm anal, workplace office gay power play dominance, rough anal gay sex, gay spanking discipline punishment mm humiliation, str8 downlow mmay spanking discipline punishment mm humiliation, str8 downlow mm
First Published 2017-02-09 by The Red Spot Press