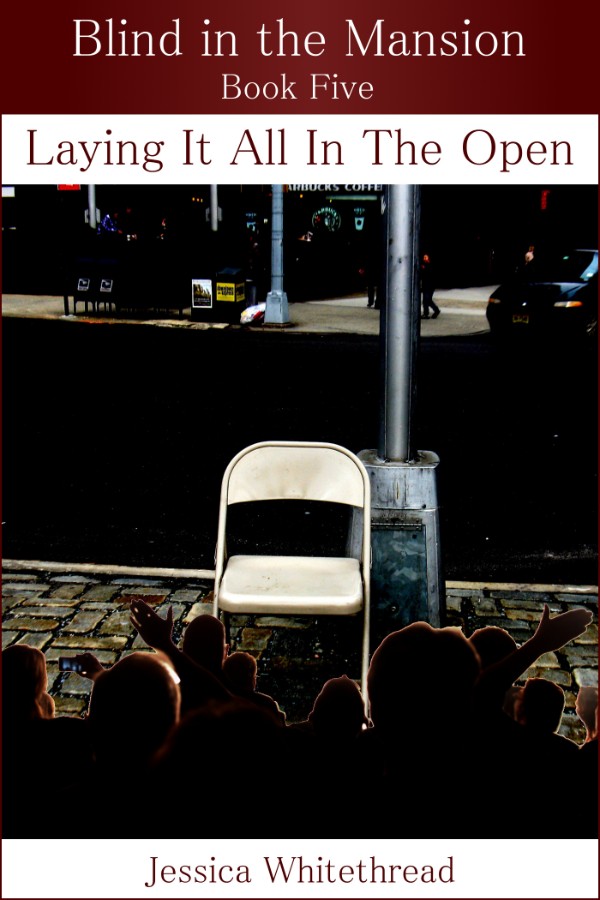 Blind in the Mansion Book Five: Laying It All In The Open (Billionaire, BDSM, Erotic Romance)
Reunited with Ewan and with their relationship elevated to a new footing, Joanna might think she has found her paradise, but is it everything she can ask for? After only a few short weeks of bliss, her own greater designs are beginning to evoke Ewan?s ire and plunge the unlikely pair back into a state of sexual contest and discipline play that verges on the frighteningly real. Is there anything for her to do? Any way to use this dynamic to her advantage and by it win the man she has always longed for? The answers to these questions will play out in this thrilling conclusion of the Blind in the Mansion Series.
Approximately 46 pages (11700 words) in length.
---
This book is currently available in epub, pdf, and mobi digital formats, and is on sale for
2.99
It also available on a number of online book retailers, including :

Google
Smashwords
---
romance, erotica, bdsm, domination, bondage, mansion, humiliation, billionaire, minnesota, exhibitionism, aristocrat, exhibition, armistead
First Published 2014-02-04 by The Red Spot Press