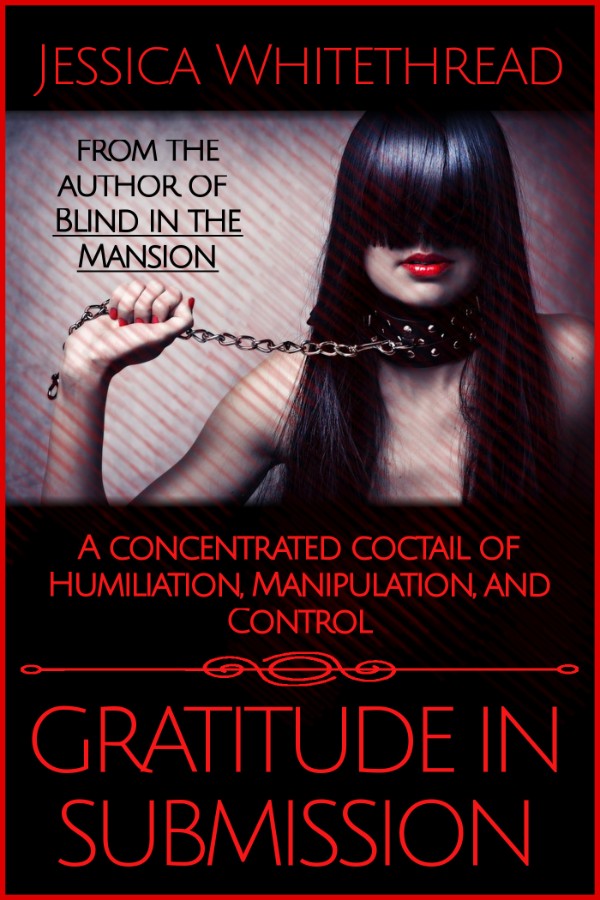 Gratitude in Submission: A Concentrated Coctail of Humiliation, Manipulation, and Control (BDSM)
Reader Advisory: This story is for mature audiences only and features intensely erotic situations, bdsm play, whips, humiliation, discipline, punishment, oral sex, masturbation, submission and dominance. All characters are 18 or older.
Victoria does her best to please her master but, like everyone, she makes mistakes. On a morning when she oversleeps and goes to him later than expected, his interrogation reveals that she often touches herself after their sessions together when he has not allowed her release. Her disobedience, her master informs her, reveals not only that she does not understand what it is to obey, but that she does not understand the great pleasure and gratitude that lie within true submission. But lest she worry, he is here to instruct her.
Approximately 28 pages (7200 words) in length.
---
This book is currently available in epub, pdf, and mobi digital formats, and is on sale for
2.99
It also available on a number of online book retailers, including :

Google
Smashwords
---
control, dungeon, bdsm, submission, discipline, bondage, submissive, humiliation, slave, punishment, masturbation, torture, master, fellatio, whip, dominant, blowjob, interrogation, shame
First Published 2014-03-08 by The Red Spot Press