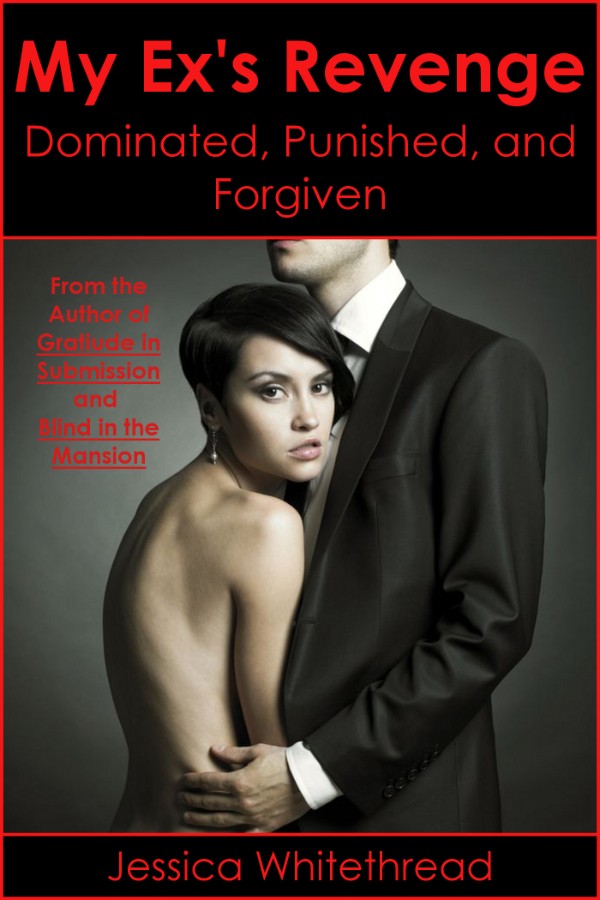 My Ex's Revenge: Dominated, Punished, and Forgiven (BDSM, Spanking)
Reader Advisory: This story is for mature audiences only and features intensely erotic situations, bdsm play, spanking, humiliation, discipline, punishment, submission and dominance. All characters are 18 or older.
After a series of relationships sabotaged by her own controlling ways, Regina returns to the man she remembers being happiest with, only to find him changed. Connor has learned a lot about himself and about the world since they were last together, and if she wants to be with him now, she will be the one to surrender control. A fulfilling and charged relationship may await, but only after Connor has made her suffer for her past transgressions and made it very, very clear who is the dominant and who is the submissive.
Approximately 30 pages (7500 words) in length.
---
This book is currently available in epub, pdf, and mobi digital formats, and is on sale for
2.99
It also available on a number of online book retailers, including :

Google
Smashwords
---
erotica, forgiveness, control, bdsm, domination, submission, spanking, punishment, sm, masochism, atonement, surrender, erotic discipline, exboyfriend, punishment erotica, domination and discipline, erotic interrogation
First Published 2014-03-27 by The Red Spot Press