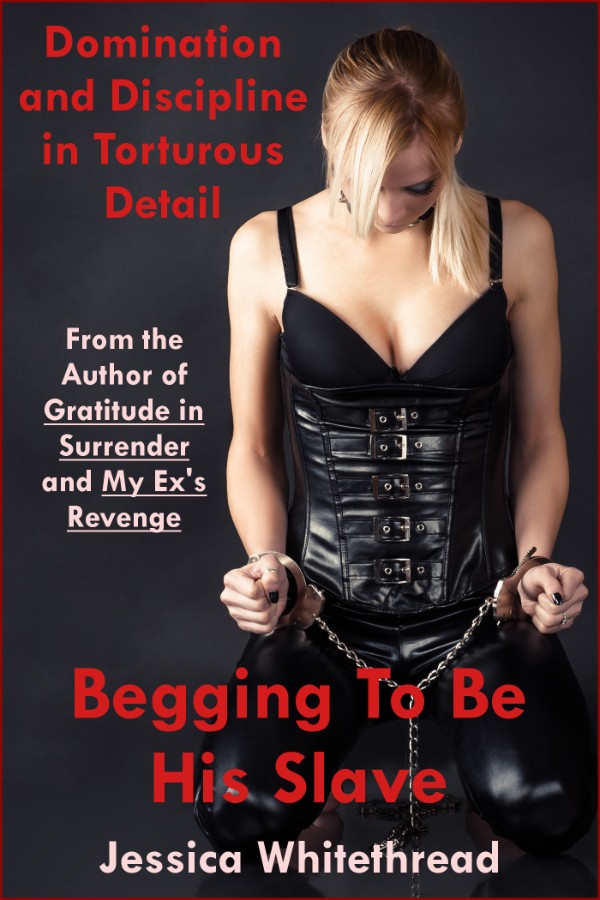 Begging to Be His Slave (BDSM, Humiliation, Discipline)
Reader Advisory: This story is for mature audiences only and features intensely erotic situations, bdsm play, spanking, humiliation, discipline, punishment, masturbation, submission and dominance. All characters are 18 or older.
Melissa has been meeting her dom irregularly for the better part of 3 months. She has never experienced anything as powerful, fulfilling, or seductive as her submission to the mysterious Mr. A. But their meetings are sporadic and she is desperate for more. Tormented by needs she never knew she had and which only he can satisfy, she searches the nearby residential areas until she glimpses him through an open window. She approaches the house, prepared to beg for more, only to uncover an unwelcome surprise and reap the pleasures and penalties of her unsolicited arrival.
Approximately 26 pages (6600 words) in length.
---
This book is currently available in epub, pdf, and mobi digital formats, and is on sale for
2.99
It also available on a number of online book retailers, including :

Google
Smashwords
---
bdsm, bondage, spanking, humiliation, punishment, garage, nipple torture, gagging, power play, orgasm denial, cuckquean, humiliation play, bondage and discipline, erotic humiliation, humiliation and degredation, humiliation and submission, belittlement
First Published 2014-04-09 by The Red Spot Press