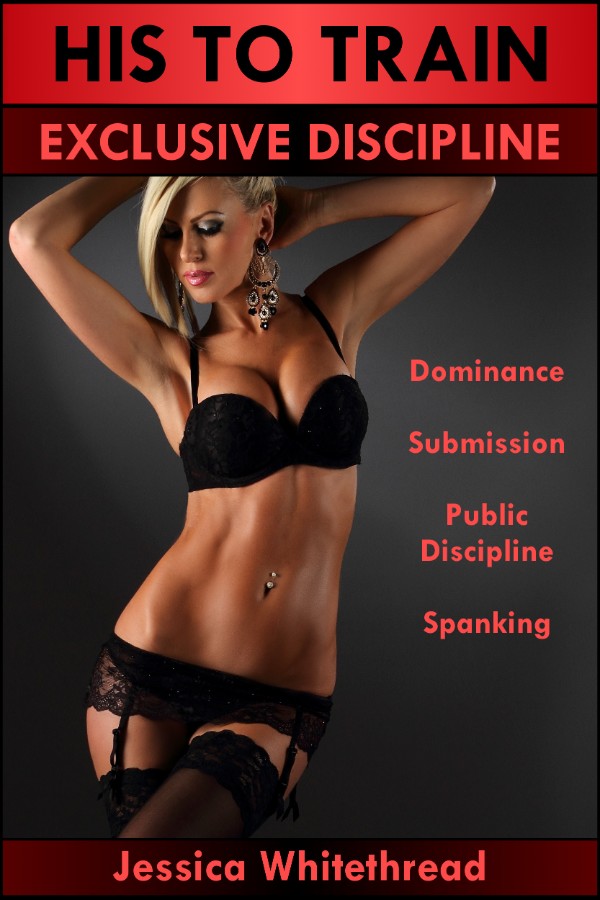 His to Train: Exclusive Discipline (Dominance, Submission, Public Discipline, Spanking)
Reader Advisory: This story is for mature audiences only and features intensely erotic situations, bdsm play, discipline, spanking, submissiveness and dominance. All characters are 18 or older.
Jessica has been in Master's house for almost a week now: doing her best to live up to his expectations and being brought back into line when necessary. Things have started to get intense, and in her struggle to make sense of her growing feelings Jessica has made a misstep that will earn her the sternest punishment of all, and once again in front of the whole household.
But despite his strictness, her master is not a vindictive man. When debts have been paid, what he really wants is some time alone with her to begin to understand what exactly he feels for his new eager and ever tempting submissive.
Approximately 33 pages (8400 words) in length.
---
This book is currently available in epub, pdf, and mobi digital formats, and is on sale for
2.99
It also available on a number of online book retailers, including :

Amazon
Google
Smashwords
---
bdsm, punished into submission, domestic discipline spanking romance, dominant man spanking discipline, domination punishment spanking humiliation, submissive female in training
First Published 2014-09-18 by The Red Spot Press