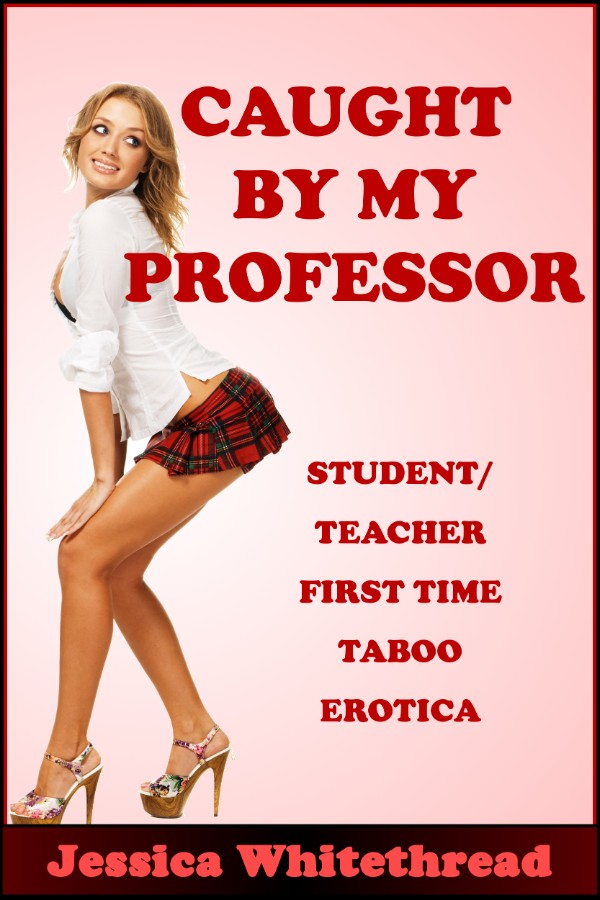 Caught By My Professor (Student/Teacher First Time Taboo Erotica)
Reader Advisory: This story is for mature audiences only and features intensely erotic situations between an older man and a young woman, taboo teacher/student relations, discipline, spanking, humiliation, deflowering, submissiveness and dominance. All characters are 18 or older.
Rachel Stanton has always found ways of using her good looks to get ahead, and when she arrives in college it doesn't look like that's going to have to change. But her easy ride runs out when her professor Alex Cossaign notices her flirting with a classmate only to copy his course work. The handsome professor decides it's time to teach her a little personal responsibility and maybe show the flirtatious young woman just what a man who actually knows how to handle her charms looks like.
Approximately 31 pages (7800 words) in length.
---
This book is currently available in epub, pdf, and mobi digital formats, and is on sale for
2.99
It also available on a number of online book retailers, including :

Google
Smashwords
---
punished into submission, school discipline erotica spanking humiliation, dubcon taboo student teacher, spanking naughty girls bare bottom discipline humiliiation, virgin alpha male rough sex
First Published 2014-10-03 by The Red Spot Press