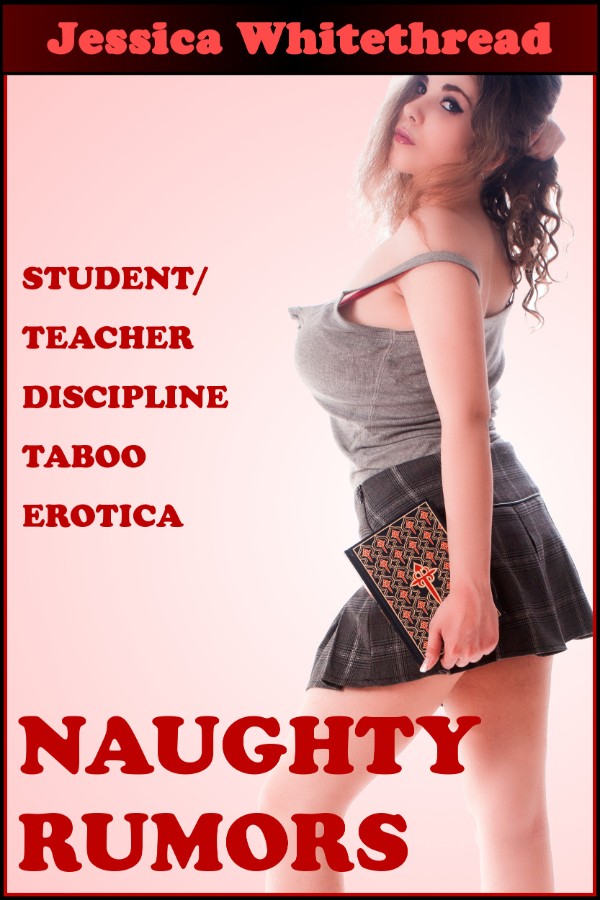 Naughty Rumors (Student/Teacher Discipline Taboo Erotica)
Reader Advisory: This story is for mature audiences only and features intensely erotic situations between an older man and a young woman, taboo teacher/student relations, discipline, spanking, humiliation, submissiveness and dominance. All characters are 18 or older.
Annie doesn't know why she started the rumor about Professor Richardson, her handsome and popular literature professor. Maybe it was just a plea for attention, or maybe it was just a way of making a long-hidden fantasy become slightly real. But whatever the reason, the rumors have made their way to the Dean of Student Affairs Mr. Clay himself, and when Annie is called down to the office on a Friday afternoon, she finds out he's heard a lot more. Once past the initial mortification, she can admit she's probably earned the spanking she'll get, but did he really have to tell Professor Richardson about the whole thing, too?
Approximately 33 pages (8400 words) in length.
---
This book is currently available in epub, pdf, and mobi digital formats, and is on sale for
2.99
It also available on a number of online book retailers, including :

Google
Smashwords
---
punished into submission, alpha male teacher student discipline bdsm spanking, dominance submissiveness domestic discipline, erotic humiliation dubcon
First Published 2014-12-05 by The Red Spot Press