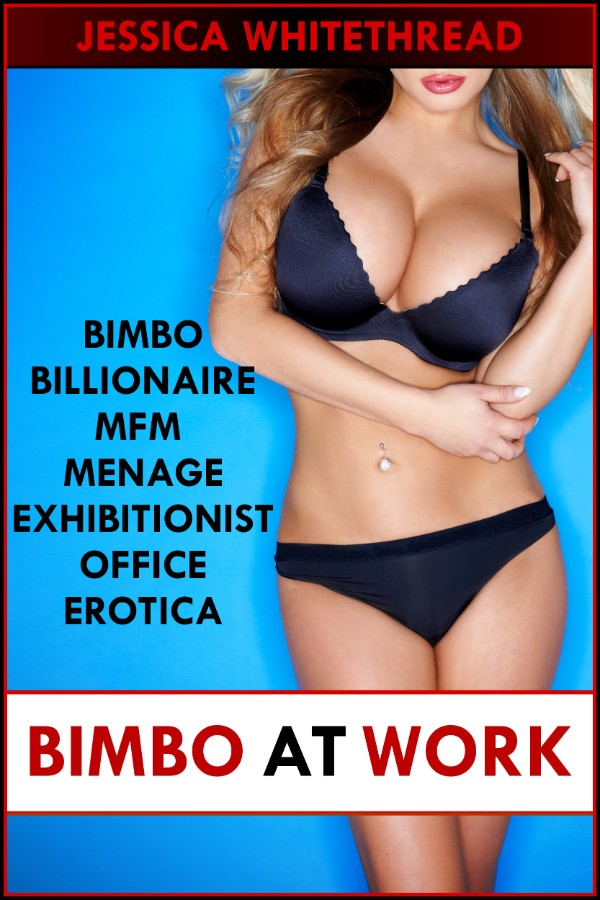 Bimbo at Work (Bimbo Billionaire MFM Menage Exhibitionist Office Erotica)
Reader Advisory: This story is for mature audiences only and features intensely erotic situations, multiple partners, group sex, exhibitionist themes, bimbofication and the use of potent aphrodisiacs, a billionaire alpha male and his young secretary, submissiveness and dominance. All characters are 18 or older.
Rachel's four years in college were supposed to prepare her for bigger and better things, but working for a man like Peter Everette takes all the sting out of being a secretary. He may already be one of the city's most powerful men at the young age of 34, but he's so approachable and friendly with his newest employee that she can't help but sometimes think about more than a work relationship.
Trying to look good for her boss, she's bought herself a beauty supplement that promises more than just good skin. But when the supplement turns out to have some "additional properties," new hormones kick Rachel's fantasy of seduction into sudden overdrive.
Before she's had time to think, she's flaunting her new attitude and assets through the office in ways that Mr. Everette and the other partners accustomed to the firm's stuffy work environment can't help but notice ... and act on. It's not long before the fertile but inexperienced young woman is getting all the attention she can handle, and more.
Approximately 45 pages (11400 words) in length.
---
This book is currently available in epub, pdf, and mobi digital formats, and is on sale for
2.99
It also available on a number of online book retailers, including :

Amazon
Barnes and Noble
Google
Smashwords
---
billionaire, aphrodisiac, alpha male, breast expansion, bimbofication, bimbo transformation, boss secretary office eroica, menage gangbang dp
First Published 2015-01-08 by The Red Spot Press