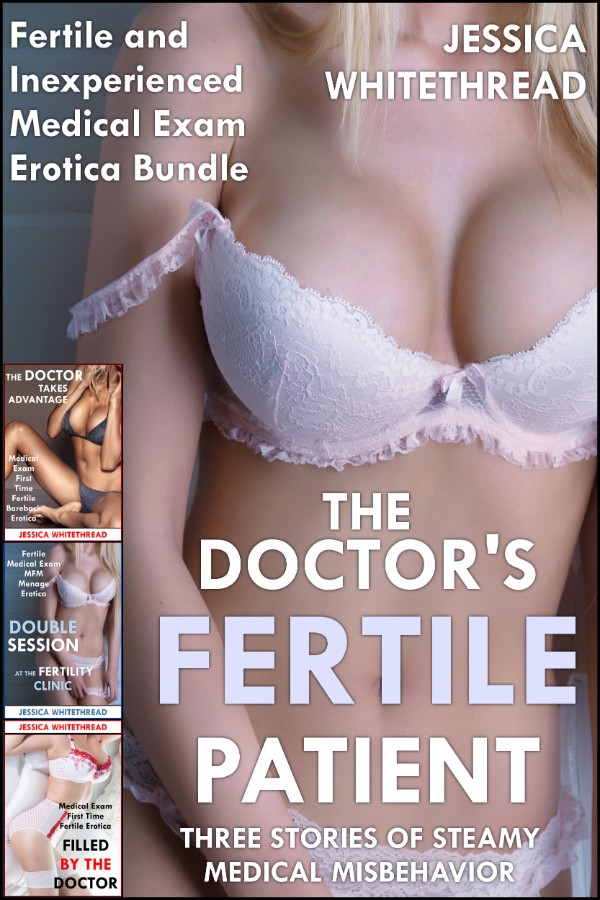 The Doctor's Fertile Patient: Three Stories of Steamy Medical Misbehavior (Fertile and Inexperienced Medical Exam Erotica Bundle)
Is there anything hotter than an inexperienced, fertile patient falling into the grasp of handsome alpha doctors who know exactly what they want and how to get it?
The women in these stories won't be able to hide anything - not even how much they like it - as the hands-on exams get hot and heavy very fast, and no one's going to be pulling out.
Reader Advisory: These stores are for mature audiences only and feature intensely erotic situations, medical exams, handsome older doctors and fertile younger patients, multiple partners and rough group sex, dominance and submissiveness. All characters are 18 or older.
Approximately 74 pages (18600 words) in length.
---
This book is currently available in epub, pdf, and mobi digital formats, and is on sale for
4.99
It also available on a number of online book retailers, including :

Amazon
Barnes and Noble
Google
Smashwords
---
older man younger woman, medical exam, doctor patient sex, bareback creampie, menage gangbang group sex, breeding impregnation fertile pregnancy, taboo virgin inexperienced first time
First Published 2015-08-20 by The Red Spot Press