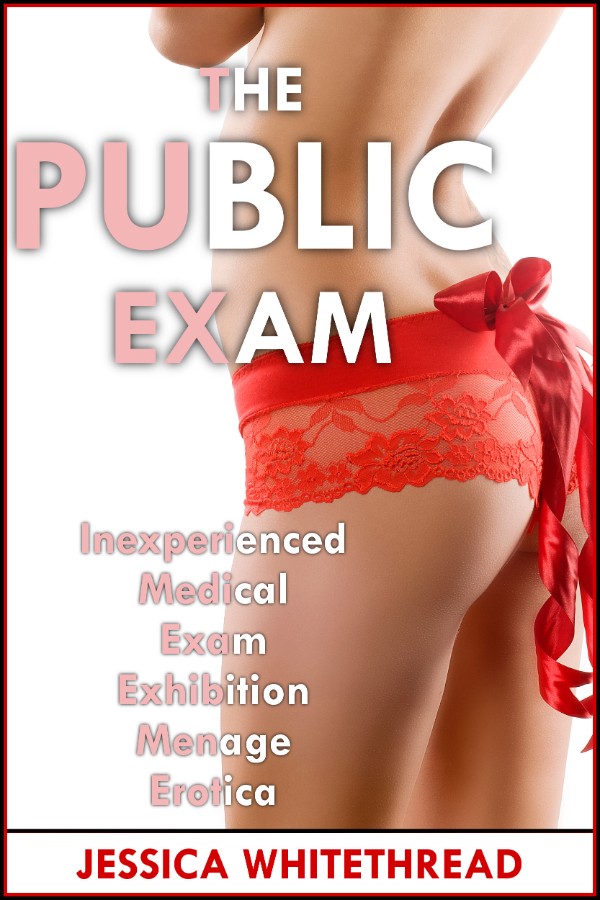 The Public Exam (Inexperienced Medical Exam Exhibition Menage Erotica)
Short on cash, Megan decides to prove to her disbelieving friends that volunteering as a model patient for medical school classes is an easy way to make some quick money. How hard can it be? But before she knows what's happening, there she is up on an exam table with a whole class watching as the demonstration exam starts to expose parts of her she planned on keeping covered. At first she might not be sure whether she's mortified or turned on, but soon enough it's clear to everyone just exactly how it's all affecting her ... and what the doctor's going to do about it.
Reader Advisory: This story is for mature audiences only and features intensely erotic situations, a medical exam, exhibition and public nudity, multiple partners and rough group sex, a handsome older doctor and a fertile younger patient, dominance and submissiveness. All characters are 18 or older.
Approximately 36 pages (9000 words) in length.
---
This book is currently available in epub, pdf, and mobi digital formats, and is on sale for
2.99
It also available on a number of online book retailers, including :

Amazon
Google
Smashwords
---
older man younger woman, medical exam, doctor patient sex, bareback creampie, menage gangbang group sex, taboo virgin inexperienced first time, public exhibition exam nudity
First Published 2015-08-06 by The Red Spot Press