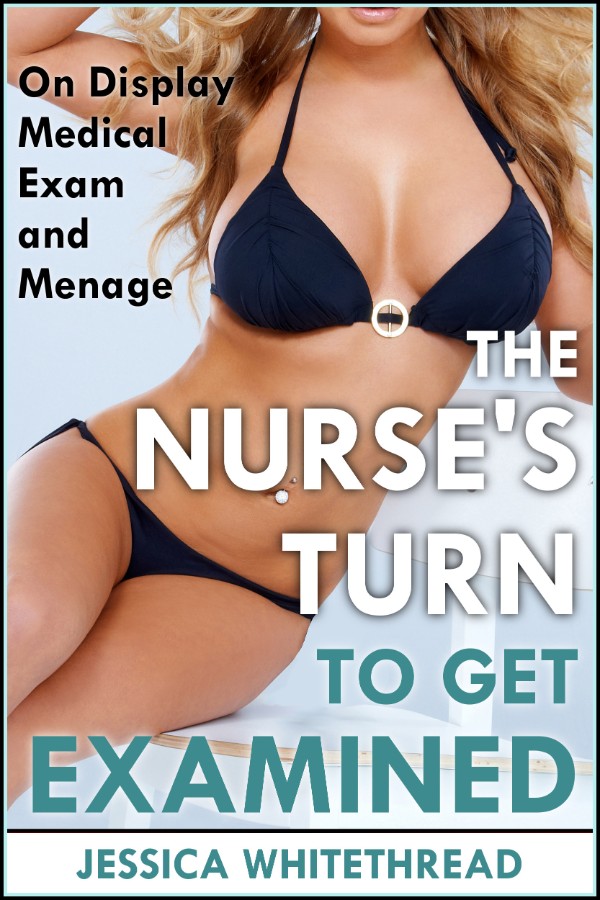 The Nurse's Turn to Get Examined (On Display Medical Exam and Menage)
It isn't until she's spread helpless across the exam table that she finds out just how impatiently the doctors have been waiting to get their hands on her ...
Katy's had her new job as a nurse at the screening clinic for more than a month now, and she's been having her fun flirting with the handsome, young doctors and occasionally sneaking peaks at them touching and exploring the female patients who walk through the door.
Now the hospital administrators have discovered she's out of date for her own medical check-ups, and won't let her work until she's been brought up to date. She doesn't know how she feels about the prospect of becoming the subject of the doctor's attentions, but the handsome, well-hung doctors certainly know how they feel about her.
Reader Advisory: This story is for mature audiences only and features intensely erotic situations, handsome older doctors and an untouched younger patient, medical examination, multiple partners and rough group sex, dominance and submissiveness. All characters are 18 or older.
Approximately 24 pages (6000 words) in length.
---
This book is currently available in epub, pdf, and mobi digital formats, and is on sale for
2.99
It also available on a number of online book retailers, including :

Amazon
Google
Smashwords
---
doctor medical sex erotica, taboo virgin inexperienced first time, medical exam, older man younger woman, bareback creampie
First Published 2015-10-01 by The Red Spot Press