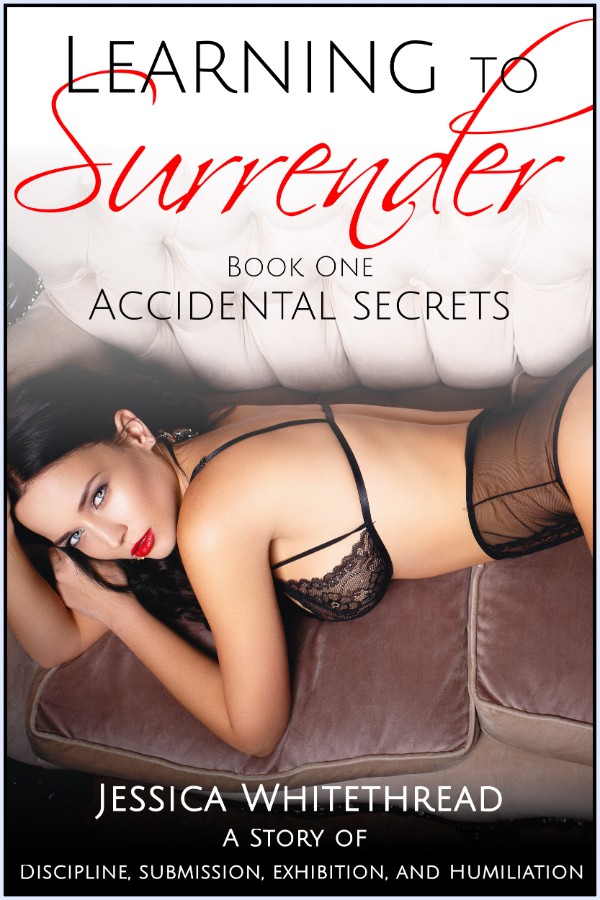 Learning to Surrender Book One: Accidental Secrets (Discipline, Submission, Exhibition, and Humiliation)
Depending on who you talk to, Troy Baldwin is anything from an uptown playboy to a business-obsessed shark, but everyone would agree he's sharp, handsome, and dangerous as they come. When Heather learns the sleepy little company she works for is getting bought out, there's one name everybody hopes not to hear.
Her goal is to keep her head down and survive the corporate shake-up, but when a chance encounter with the new owner and CEO reveals more of both of them than they ever intended, that little plan goes out the window. They'll have to keep each other's secret, but with a man like this, things are never so simple ...
Reader Advisory: This story is part of a series intended for mature audiences only and which features intensely erotic situations, an enigmatic and dangerously sexy billionaire, the younger woman he draws under his spell, forced exhibition, public humiliation, discipline, dominance, and rough sex. All characters are 18 or older.
Approximately 24 pages (6000 words) in length.
---
This book is currently available in epub, pdf, and mobi digital formats, and is on sale for
0.99
It also available on a number of online book retailers, including :

Amazon
Barnes and Noble
Google
Smashwords
---
bdsm spanking discipline, erotic romance, billionaire, workplace office erotica, spanking humiliation, alpha male dominance romance, younger woman submissive
First Published 2016-08-19 by The Red Spot Press