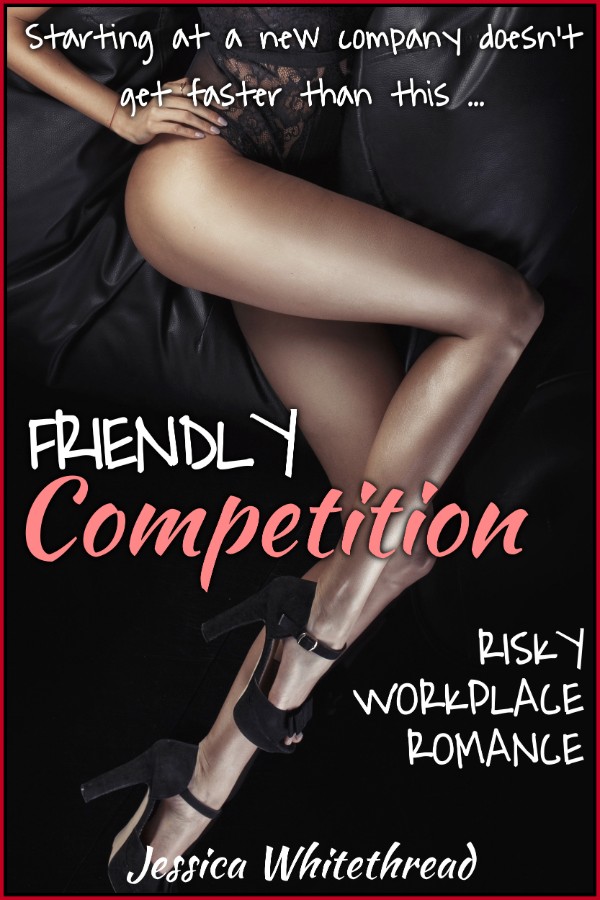 OFFICE EROTICA: Friendly Competition (Risky Workplace Romance)
He had that perfect smile that twisted the corners of his mouth, like I was a game he loved playing. Maybe I was.
Strong, fearless, and used to punching above her weight, Hannah is ready to take Bell Phillips by storm. She knows she's vying for one of the most sought after jobs in the country, and she's going to prove she belongs there.
What she didn't count on was the handsome, accomplished twenty-nine year old the firm just hired to compete with her for the permanent position. What she didn't count on was that he's as ambitious as she is, and he doesn't mind playing dirty. But what she really didn't count on was how good it could feel to risk it all for what she absolutely should not, cannot admit she wants ...
Reader Advisory: This story is for mature audiences only and features intensely erotic situations, sexy headstrong alpha males, steamy office sex, dominance and willful disregard for the rules. All characters are 18 or older.
Approximately 36 pages (9000 words) in length.
---
This book is currently available in epub, pdf, and mobi digital formats, and is on sale for
2.99
It also available on a number of online book retailers, including :

Google
Smashwords
---
workplace office erotica, alpha male female dominance romance, risky workplace romance, steamy office relationship sex stories
First Published 2016-06-10 by The Red Spot Press