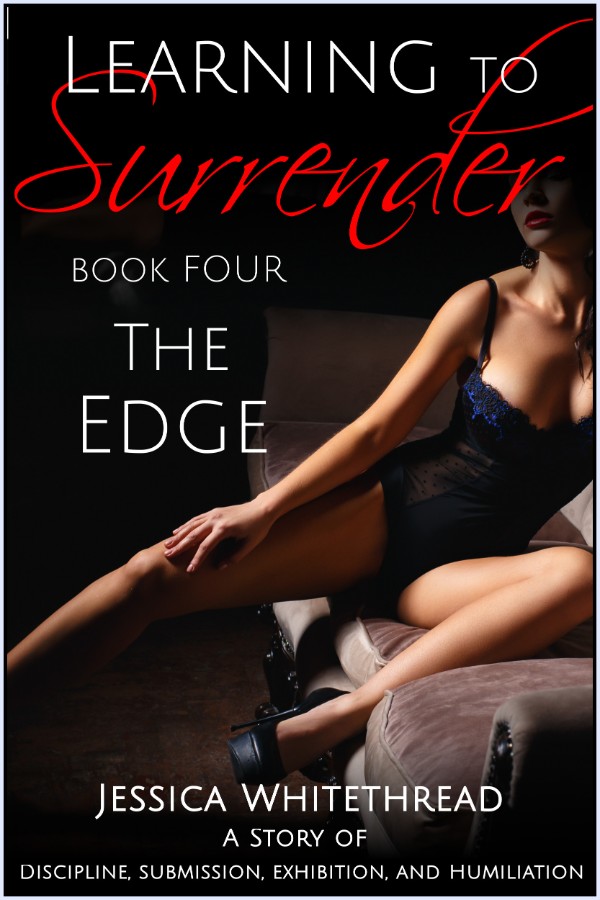 Learning to Surrender - The Edge : Discipline, Submission, Exhibition, and Humiliation (Series Book 4)
She'd only known him a few hours, but already she wanted to learn how it felt to please him. He left her with a necklace that he says marks his property, and deciding to put it on has promptly turned Heather's life upside down.
No man has ever made Heather feel the way Troy does, but no man has ever asked so much of her in return. When can she trust he knows exactly how much she can take, and when is she right to be afraid?
Reader Advisory: This story is part of a series intended for mature audiences only and which features intensely erotic situations, an enigmatic and dangerously alluring billionaire, the younger woman he draws under his spell, forced exhibition, public humiliation, discipline, dominance, and rough sex. All characters are 18 or older.
Approximately 40 pages (10000 words) in length.
---
This book is currently available in epub, pdf, and mobi digital formats, and is on sale for
2.99
It also available on a number of online book retailers, including :

Amazon
Barnes and Noble
Google
Smashwords
---
bdsm spanking discipline, erotic romance, billionaire, blindfold submissive erotica, public humiliation, forced exhibition, alpha male dominance romance, younger woman submissive
First Published 2016-12-16 by The Red Spot Press