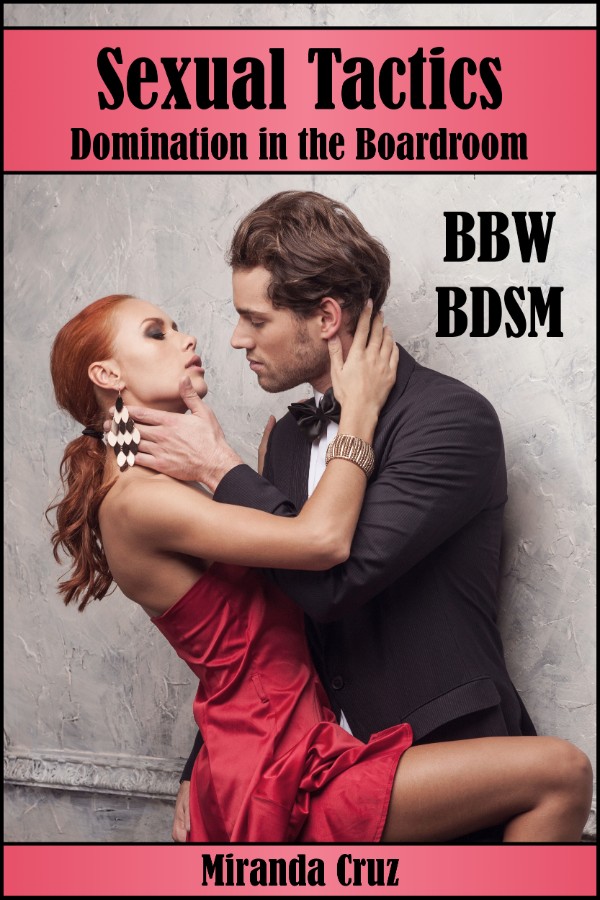 Sexual Tactics: Dominated in the Boardroom (BBW, BDSM, Spanking)
Reader Advisory: This story is for mature audiences only and features intensely erotic situations, bdsm play, humiliation, discipline, punishment, submission and dominance. All characters are 18 or older.
For years Sandra Trufant has been working nights and weekends to get her start-up off the ground, but when long overdue success begins to turn heads, it attracts the attentions of heavy hitters that Sandra is not prepared to contend with. Such a one is Jackson Rivers, dashing CEO of the Rosemont Group, who has come to meet with Sandra personally about the prospect of a buyout. What begins as a bit of simple maneuver and professional strong-arming soon becomes much more as he turns to more elaborate means of bringing Sandra around to his point of view. Sexual manipulation, spanking, and sheer charismatic dominance will all come into play before he has had his way with our curvy heroine and left her gasping on her office desk, hungry for more.
Approximately 30 pages (7500 words) in length.
---
This book is currently available in epub, pdf, and mobi digital formats, and is on sale for
2.99
It also available on a number of online book retailers, including :

Google
Smashwords
---
bdsm, discipline, humiliation, manipulation, fingering, spanking discipline, punished into submission, domination humiliation, humiliation spanking, spanked and humiliated, spanked at the office, bbw curvy
First Published 2014-06-13 by The Red Spot Press