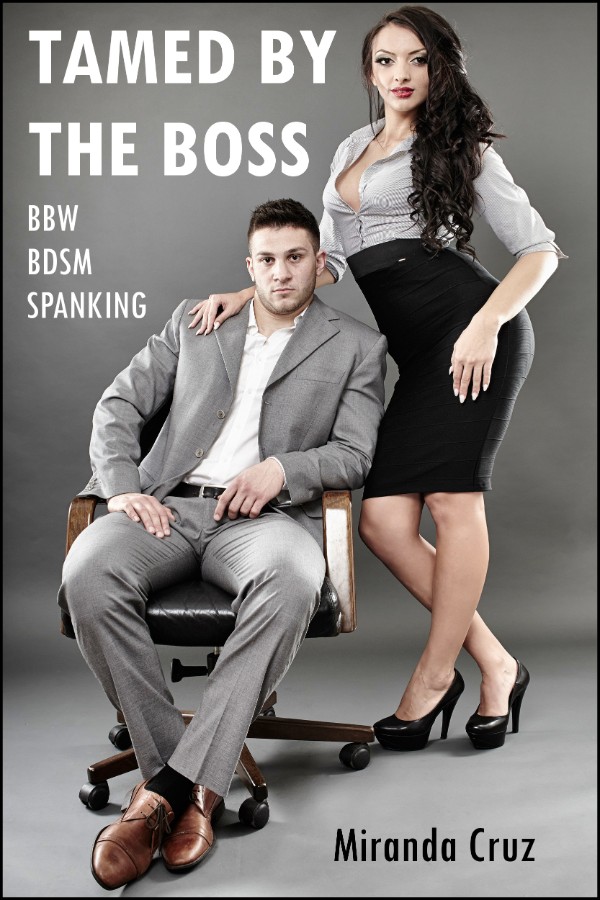 Tamed by the Boss (BBW, BDSM, Spanking)
Reader Advisory: This story is for mature audiences only and features intensely erotic situations, bdsm play, humiliation, discipline, punishment, forced exhibition, submission and dominance. All characters are 18 or older.
She has been yearning for his attention, but she didn't expect this ?
Melanie has never been outgoing around her coworkers, but it isn't until a new boss arrives to run the branch that she begins to regret her isolation in the work place. For weeks she silently hungers for his attention, until she is called in for a performance review. Once the two are alone together, it isn't long before all sorts of things are coming out into the open. Not least among these revelations: Philip Reese has been painfully aware of her desire for his attention, and he intends to punish her for the inappropriate means she has employed to distract him from his professional duties.
Approximately 24 pages (6000 words) in length.
---
This book is currently available in epub, pdf, and mobi digital formats, and is on sale for
2.99
It also available on a number of online book retailers, including :

Barnes and Noble
Google
Smashwords
---
bdsm, bbw, office, spanking discipline, spanking and punishment, bbw alpha male, office spanking, bbw curvy, boss and sex, spanking alpha male, spanking bosses
First Published 2014-06-21 by The Red Spot Press