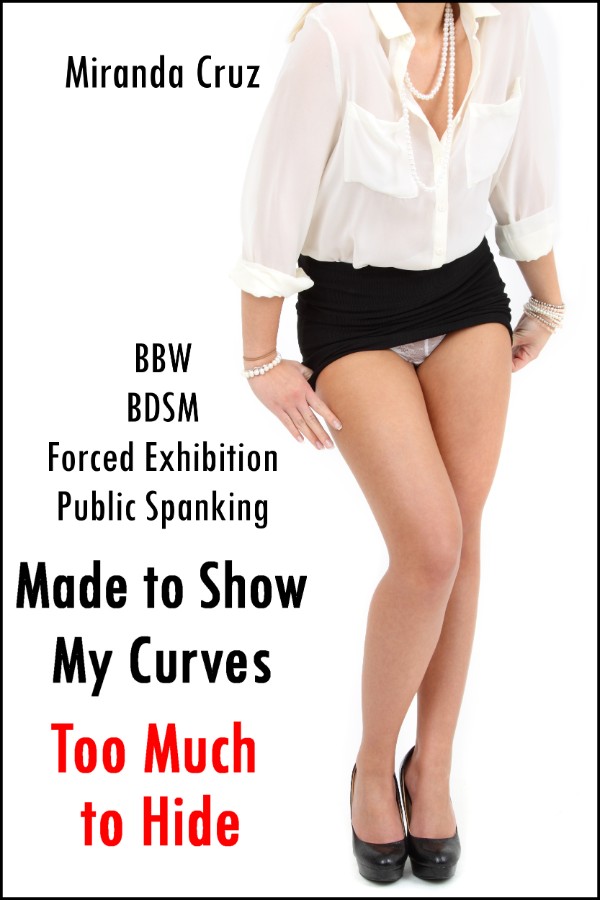 Made to Show My Curves: Too Much to Hide (BBW, Forced Exhibition, Public Humiliation, Spanking)
Reader Advisory: This story is for mature audiences only and features intensely erotic situations, bdsm play, spanking, forced exhibition, public humiliation, submission and dominance. All characters are 18 or older.
Her submission is personal, but her humiliation will be public ?
Since coming to live with her dominant Jonathon, neglect and boredom have become things of Erica's past. When she finishes her to do list and goes to him for a little excitement and attention, little does she know that he has in mind will bring her as much excitement and attention as she will be able to handle. Although Jonathon begins their outing by bribing Erica with a gift from a sex shop, he is well aware that she secretly enjoys his hobby of putting her in compromising and often humiliating public situations. Her secret's safe with him, of course, but as for the rest of what she might try to keep covered up ? it's all fair game.
Approximately 26 pages (6600 words) in length.
---
This book is currently available in epub, pdf, and mobi digital formats, and is on sale for
2.99
It also available on a number of online book retailers, including :

Google
Smashwords
---
bdsm, bbw, rubenesque, public spanking, forced exhibition, humiliation and submission, punished in public, bbw curvy, humiliation sex erotica
First Published 2014-07-04 by The Red Spot Press