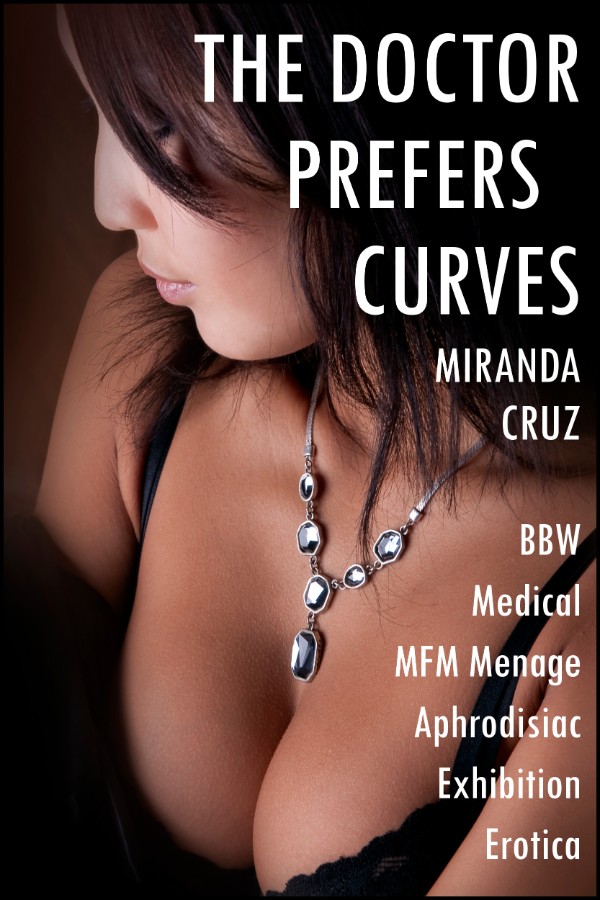 The Doctor Prefers Curves (BBW Medical MFM Menage Aphrodisiac Exhibition Erotica)
Reader Advisory: This story is for mature audiences only and features intensely erotic situations, alpha males and BBWs, multiple partners, medical examinations, public group sex, the use of potent aphrodisiacs, submissiveness and dominance. All characters are 18 or older.
Between a tough job and tougher grad school classes, Rachel McAlister is being stretched to the limit. What she really needs is something to help her let go and unwind, and her doctor has just the stress relief medication. Its only drawback is a certain rare side effect in individuals with a lot of latent sexual tension, though Rachel is quick to deny to her handsome young doctor that this could be a concern for her.
But when he issues her the drug and keeps the voluptuous young woman in his exam room for monitoring, the truth is bound to be unleashed before long.
Approximately 42 pages (10500 words) in length.
---
This book is currently available in epub, pdf, and mobi digital formats, and is on sale for
2.99
It also available on a number of online book retailers, including :

Amazon
Barnes and Noble
Google
Smashwords
---
aphrodisiac, alpha male, medical exam, bimbo transformation, bbw curvy, menage gangbang, dominance submissive, dubcon bareback creampie, patient doctor sex erotica
First Published 2015-01-30 by The Red Spot Press