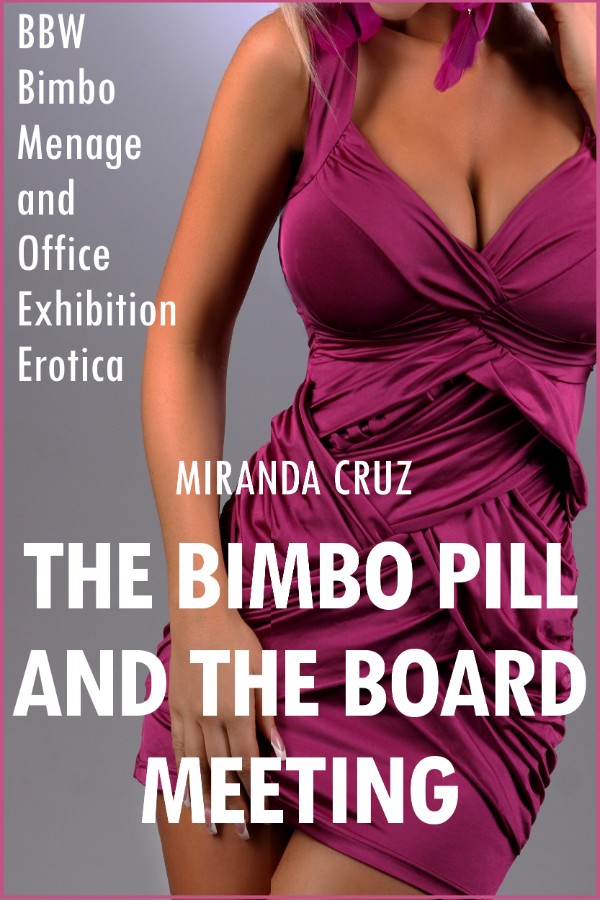 The Bimbo Pill and the Board Meeting (BBW Bimbo Menage MMF and Office Exhibition Erotica)
Reader Advisory: This story is for mature audiences only and features intensely erotic situations, bimbofication, the use of potent aphrodisiacs, multiple partners, group sex, exhibitionist themes, aggressive alpha males and hot BBWs, body transformation, submissiveness and dominance. All characters are 18 or older.
Lacey Everette is preparing for the presentation of her life. In one swoop she can impress her handsome older boss and show up her arrogant but sexy alpha male business rival at a competing company. But the pressure is reawakening old insecurities and she borrows what she thinks are a friend's anti-anxiety pills only to quickly discover herself undergoing a much more powerful transformation than she ever bargained for.
When the pills backfire and the sharp young professional finds herself rapidly transforming into a voluptuous and helplessly horny bimbo, she'll have to try to make it through the presentation without making too much of a spectacle of herself. But her act is far from perfect, and it isn't long before she's starting to get an entirely different kind of attention from the men she originally thought to awe with her business savvy, and getting as much as she can take.
Approximately 46 pages (11700 words) in length.
---
This book is currently available in epub, pdf, and mobi digital formats, and is on sale for
2.99
It also available on a number of online book retailers, including :

Amazon
Barnes and Noble
Google
Smashwords
---
alpha male, breast expansion, bimbofication, bimbo transformation, bbw curvy, menage gangbang, dubcon public exhibition humiliation, lactation milking, boss workplace office
First Published 2015-03-11 by The Red Spot Press