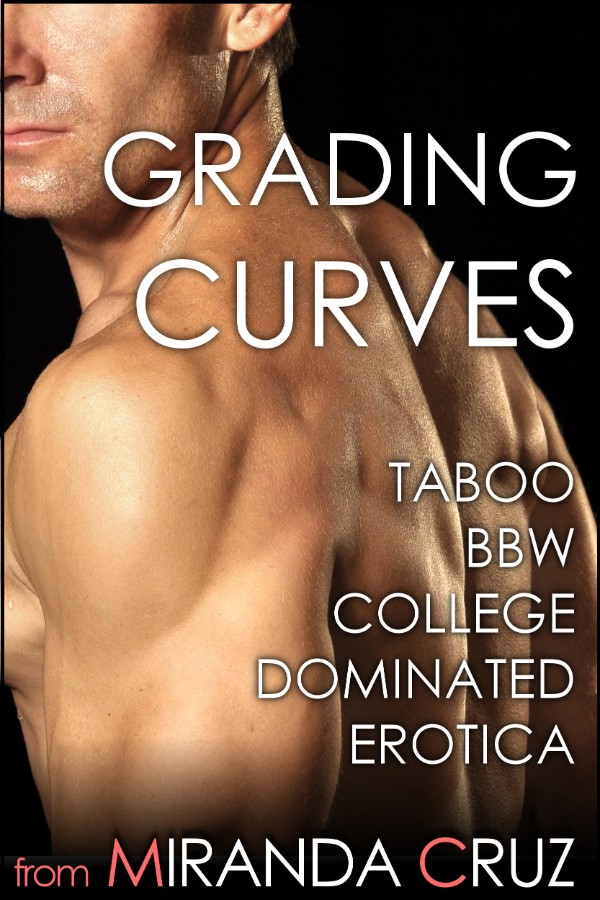 Grading Curves: Taboo BBW College Dominated Erotica
She knew this shouldn't be happening. She knew that if she couldn't bring herself to stop it, she should at least pretend to be reluctant, but she couldn't manage it. Her body betrayed her. Her lips betrayed her. Even her eyes said everything she wanted to keep unsaid.
Handsome and popular, Austin is graduating as the star quarterback of the university football team. Four years have taught him he owns the school, and after setting foot in Professor Foster's class, he knows what he wants to take as his final prize.
Megan Foster has always been a bit bookish, even for a professor, but under her reserved exterior there's a whole lot more trying to get out. For all the brains that got her a faculty job so young - and they're all telling her to stay away from the well-built jock in her 302 class - her body seems more than ready to betray her. All it can take is one little moment of opportunity to open the door to all the things she insists she doesn't want ...
Reader Advisory: This story is for mature audiences only and features intensely erotic situations, a sexy alpha jock and the curvy woman who caught his eye, rough sex, dominance and submissiveness. All characters are 18 or older.
Notice: This title includes themes and passages that have been adapted from the Bad Student trilogy by Jessica Whitethread with full consent of the original author.
Approximately 36 pages (9000 words) in length.
---
This book is currently available in epub, pdf, and mobi digital formats, and is on sale for
2.99
It also available on a number of online book retailers, including :

Amazon
Google
Smashwords
---
older woman younger man, alpha male romance, college jock dominance seduction, college professor student erotica, curvy bbw erotica
First Published 2016-06-02 by The Red Spot Press