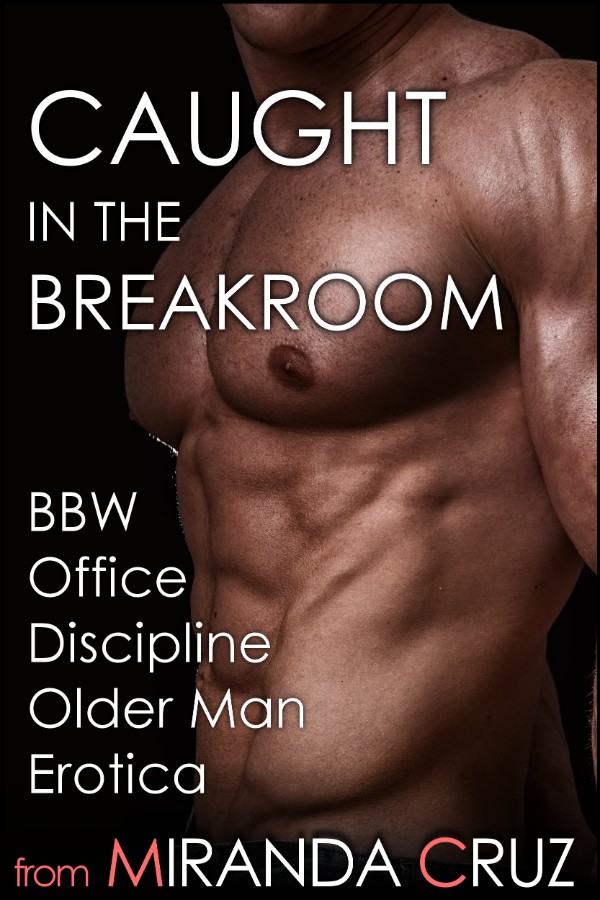 Caught in the Breakroom (BBW Office Discipline Older Man Erotica)
Heather's got the curves to drive any man wild and she's far from the first girl to get a crush on her boss. If she'd been a little smarter, she might have been able to get what she wanted and stay out of trouble.
But when word goes around that she has feelings for Mr. Chapman, she picks about the worst way to try to squash the rumor. If he finds out his favorite employee is fooling around with a coworker in the break room, Heather's in for a disciplining she's not likely to forget.
All she can do is hope he'll take it easy on her, but one look at his face says that's not very likely ...
Reader Advisory: This story is for mature audiences only and features intensely erotic situations, a dominant alpha male and his pretty and inexperienced BBW employee, spanking, discipline, dominance, and painfully hot office sex. All characters are 18 or older.
Approximately 24 pages (6000 words) in length.
---
This book is currently available in epub, pdf, and mobi digital formats, and is on sale for
2.99
It also available on a number of online book retailers, including :

Amazon
Barnes and Noble
Google
Smashwords
---
spanking discipline bdsm, workplace office erotica, curvy bbw workplace romance, alpha male female dominance romance bbw, steamy office relationship sex stories
First Published 2016-07-15 by The Red Spot Press