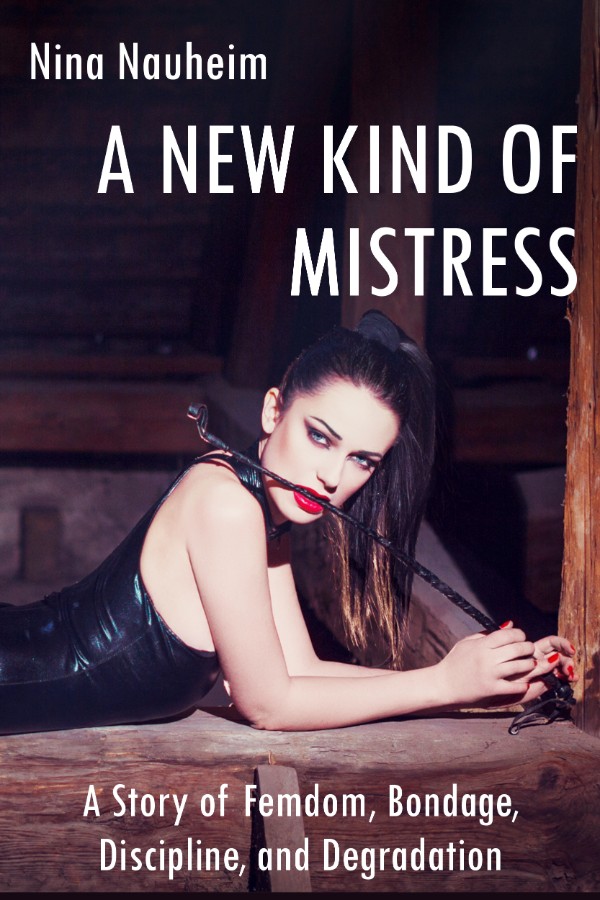 A New Kind of Mistress: A Story of Femdom, Bondage, Discipline, and Degradation
Reader Advisory: This story is for mature audiences only and features intensely erotic situations, bdsm play, whipping, degradation, discipline, punishment, submission and dominance. All characters are 18 or older.
When Scott agrees to accompany his domme to visit an old friend of hers in the BDSM scene, he does so to make her happy, but the prospect of engaging in role-play with a strange woman terrifies her. Scott's introduction to Evonna Fortier and a glimpse of her treatment of the men that live with her in her Cambridge townhouse only intensify his apprehension, although other, more confusing emotions begin to make themselves known within him as well. If he can only open himself to her experienced and almost invasively perceptive control, the mysterious figure offers to banish his confusion and show him the depths and rewards of submission beyond anything he has encountered before.
Approximately 34 pages (8700 words) in length.
---
This book is currently available in epub, pdf, and mobi digital formats, and is on sale for
2.99
It also available on a number of online book retailers, including :

Barnes and Noble
Google
Smashwords
---
femdom humiliation, femdom bdsm, femdom cruel, femdom degradation, femdom domination, femdom bdsm slave, femdom discipline and punishment, femdom domination and submission
First Published 2014-07-12 by The Red Spot Press