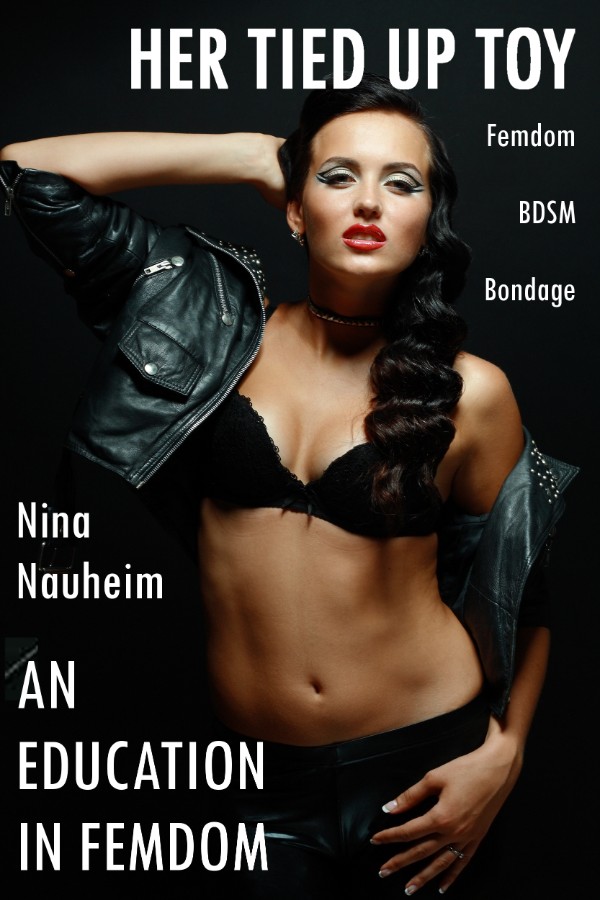 An Education in Femdom: Her Tied Up Toy (Femdom, Bondage, Pegging)
Reader Advisory: This story is for mature audiences only and features intensely erotic situations, bdsm play, bondage, spanking, anal sex, submissiveness and dominance. All characters are 18 or older.
Society's mysterious leader, Adam has been offered the opportunity to spend a week with her and begin to explore his true potential as a submissive. It means temporary separation from Naomi, but the allure of what Adam has tasted is simply too strong to ignore. Once reunited with the woman whose touch thrills and controls him so perfectly, Adam begins the long road of self-discovery - rich with challenges and with pleasures - as he begins to learn what it is to have a mistress and just exactly who his is.
Approximately 36 pages (9000 words) in length.
---
This book is currently available in epub, pdf, and mobi digital formats, and is on sale for
2.99
It also available on a number of online book retailers, including :

Barnes and Noble
Google
Smashwords
---
dominant female submissive male, spanking and humiliation, cfnm enm femdom, dominant woman women, femdom humiliation discipline, femdom anal discipline spanking, femdom domination pegging erotica
First Published 2014-09-14 by The Red Spot Press