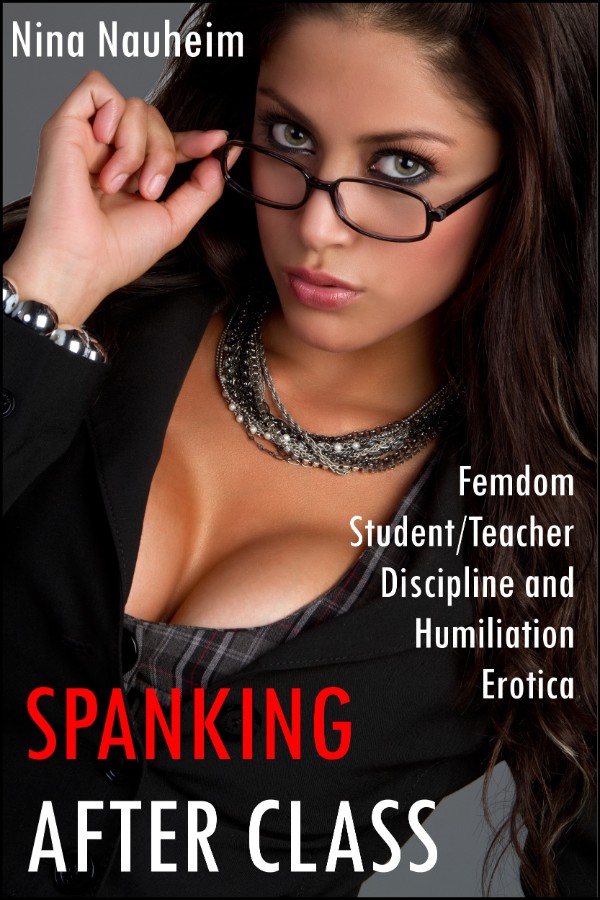 Spanking After Class (Femdom Student/Teacher Discipline and Humiliation Erotica)
Reader Advisory: These stories are for mature audiences only and feature intensely erotic situations, dominant women and submissive men, taboo teacher/student relations, discipline, spanking, and humiliation. All characters are 18 or older.
Jackson doesn't know why he started the rumor about Professor Eliza Richardson, his young and beautiful economics professor. Maybe it was a plea for attention or maybe it was just a way of making a long-hidden fantasy become slightly real. But whatever the reason, the rumors have made their way to the Dean of Student Affairs Ms. Clay herself, and when Jackson is called down to the office on a Friday afternoon, he finds out the dean's heard a lot more.
Once past the initial mortification, he can admit he's probably earned the spanking she'll give him, but did Ms. Clay really have to tell Professor Richardson about the whole thing, too? Surely the professor will find her own ways to settle accounts, and all Jackson can do is wait and see which method will leave him more sore.
Approximately 38 pages (9600 words) in length.
---
This book is currently available in epub, pdf, and mobi digital formats, and is on sale for
2.99
It also available on a number of online book retailers, including :

Amazon
Barnes and Noble
Google
Smashwords
---
femdom bdsm, dominant submissive discipline, dubcon rough sex spanking humiliation, college teacher jock student school discipline
First Published 2014-12-30 by The Red Spot Press