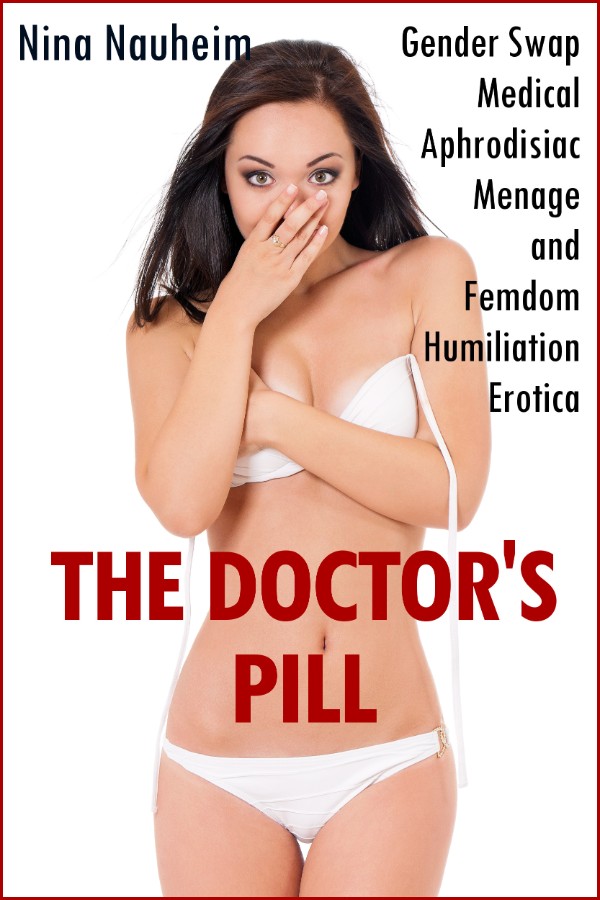 The Doctor's Pill (Gender Swap Medical Aphrodisiac Menage and Femdom Humiliation Erotica)
Reader Advisory: This story is for mature audiences only and features intensely erotic situations, multiple partners, female domination, feminization gender swap, medical examinations, public group sex, bimbofication and the use of potent aphrodisiacs, submissiveness and dominance. All characters are 18 or older.
Eric Samuels is trying to score some anti-anxiety drugs from a new doctor, and when he learns this new doctor is a woman he's sure he'll soon have her pretty eyes watering with sympathy and writing him any prescription he wants. But when the attractive Dr. Bell catches him ogling her ass, she starts to get wise to the situation and decides to teach him a lesson.
She tells him she wants to help and the pill she gives him probably will make him feel good, at least eventually, but first he'll have to come to terms with the transformation that Dr. Janice Bell's gender reassignment drug puts him through as Eric becomes Erica. Only then can the fun start, as the busty, over-sexed new bimbo learns to give in to her overpowering urges.
Not to worry, Dr. Bell will ensure that Erica soon finds herself in the path of a group of doctors only too happy to team up and stuff the horny, submissive patient who seems to have popped up from nowhere.
Approximately 42 pages (10500 words) in length.
---
This book is currently available in epub, pdf, and mobi digital formats, and is on sale for
2.99
It also available on a number of online book retailers, including :

Amazon
Barnes and Noble
Google
Smashwords
---
sissification, femdom humiliation, bimbofication, gender swap aphrodisiac, feminization transformation, menage gangbang, medical doctor patient exam erotica
First Published 2015-02-07 by The Red Spot Press