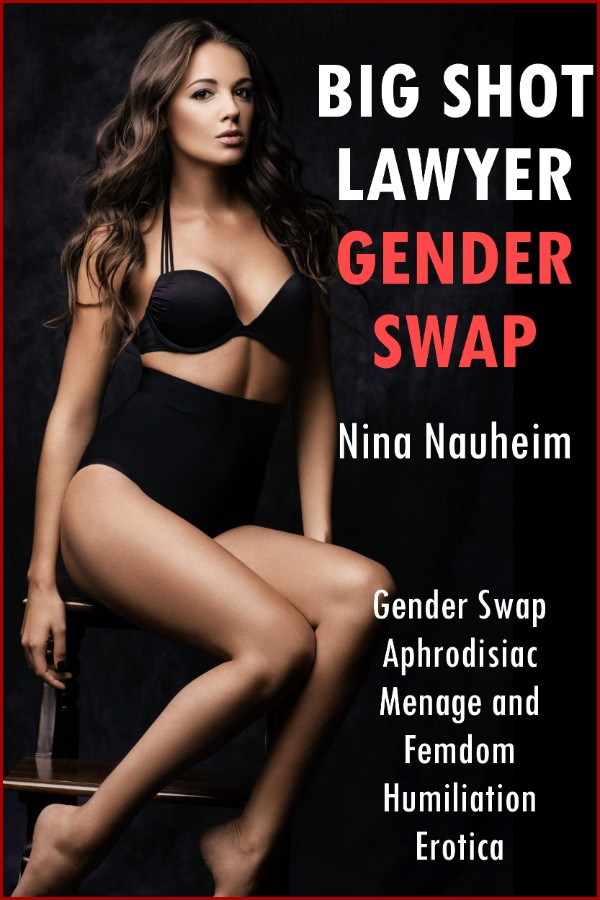 Big Shot Lawyer Gender Swap (Gender Swap Aphrodisiac Menage and Femdom Humiliation Erotica)
"I thought if you had some tits of your own you might stop staring at mine all the time."
Ultracompetitive big shot lawyer Rick Garrette is preparing for the case of his life, and he'll do anything to get an edge. He's going up against a young, attractive prosecutor and he's sure a few crude remarks will intimidate her and give him the advantage he needs. Little does he suspect that offending her won't turn out to be in his best interest.
Deciding to teach him a lesson, the seductive prosecutor tricks him into swallowing some "focus pills" she claims she takes before every case. When the pills backfire and the aggressive alpha male professional finds himself transformed into a sexy, blonde, helplessly horny woman, he'll have to try to make it through the trial without giving in to new, increasingly powerful urges. The act is far from perfect, and it isn't long before the new bimbo starts to get an entirely different kind of attention from the men she originally thought to awe with legal savvy, and getting as much as she can take.
Reader Advisory: This story is for mature audiences only and features intensely erotic situations, femdom humiliation, feminization gender swap, bimbofication and the use of potent aphrodisiacs, multiple partners and rough group sex, sexual manipulation, submissiveness and dominance. All characters are 18 or older.
Approximately 46 pages (11700 words) in length.
---
This book is currently available in epub, pdf, and mobi digital formats, and is on sale for
2.99
It also available on a number of online book retailers, including :

Amazon
Google
Smashwords
---
sissification, femdom humiliation, bimbofication, revenge gender swap, gender swap aphrodisiac, feminization transformation, menage gangbang, boss workplace erotica
First Published 2015-04-02 by The Red Spot Press