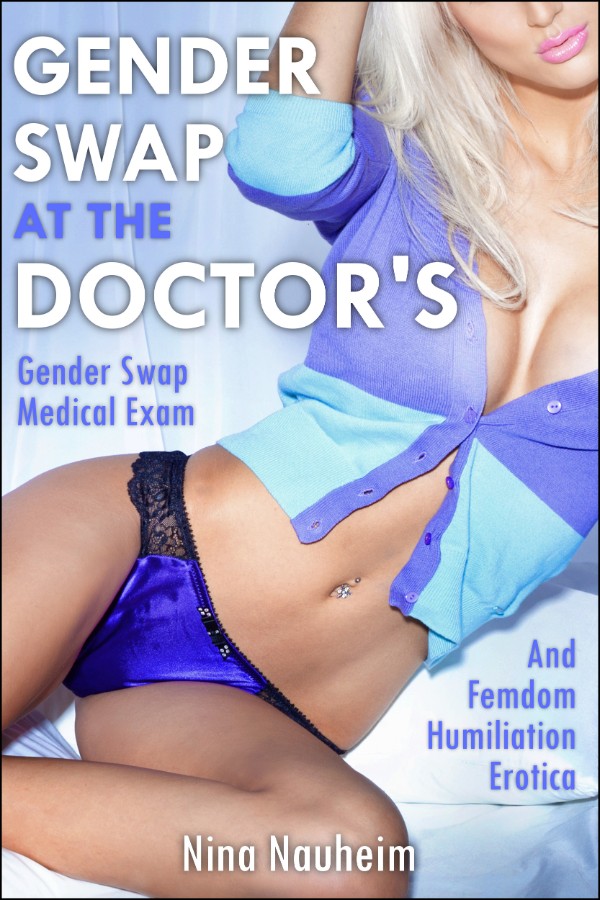 Gender Swap at the Doctor's (Gender Swap Medical Exam and Femdom Humiliation Erotica)
James Clark is not happy about his work-mandated doctor's appointment, and he's not shy about letting Nurse Lasking know about it in the waiting room. But when he goes a comment too far, the beautiful but vindictive nurse decides to pencil him in for something a bit more educational: a female pelvic exam, and she's got just the drug that'll make him the perfect fit for it.
In the blink of an eye, the arrogant, blustering man has become a very confused and very horny bimbo just waiting for the doctor to show up and give her voluptuous new body the aggressive treatment it so desperately needs.
Reader Advisory: This story is for mature audiences only and features intensely erotic situations, femdom humiliation, feminization gender swap, bimbofication and the use of potent aphrodisiacs, rough sex, sexual manipulation, submissiveness and dominance. All characters are 18 or older.
Approximately 40 pages (10200 words) in length.
---
This book is currently available in epub, pdf, and mobi digital formats, and is on sale for
2.99
It also available on a number of online book retailers, including :

Amazon
Barnes and Noble
Google
Smashwords
---
older woman younger man, sissification, doctor patient medical exam, gender swap feminization, menage forced femdom, revenge femdom humiliation
First Published 2015-08-06 by The Red Spot Press