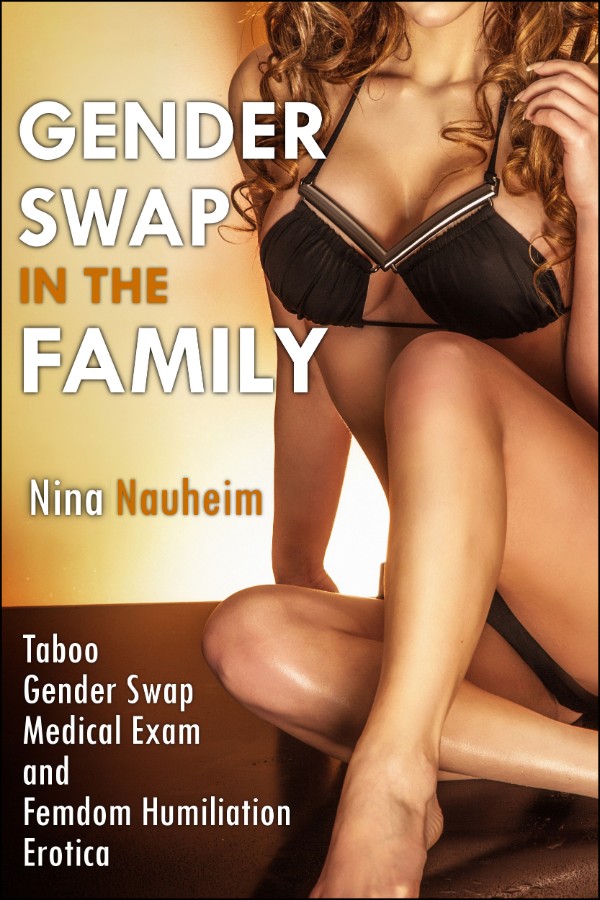 Gender Swap in the Family (Taboo Gender Swap Medical Exam and Femdom Humiliation Erotica)
When Chris's attractive new stepmother catches him watching violent porn while home for college break, he's mortified but sure she won't dare get him in trouble.
He couldn't be more wrong.
She's gone all afternoon, and when she comes back, she's scheduled him for a doctor's visit and found a very special pill for him to take, and he better not argue.
But maybe he should have tried, because overnight, the snide young man finds himself turned into a very confused and very horny bimbo. His stepmother says it'll teach him a lesson in seeing the other side of those demeaning porn scenes, but all Chrissy seems to be learning is how much her new body expects the doctor's appointment to turn into something more ... and once the doctor gets his hands on the voluptuous girl on his exam table, it won't take long before he starts getting similar thoughts.
Reader Advisory: This story is for mature audiences only and features intensely erotic situations, femdom humiliation, feminization gender swap, medical examination, bimbofication and the use of potent aphrodisiacs, rough sex, sexual manipulation, submissiveness and dominance. All characters are 18 or older.
Approximately 36 pages (9000 words) in length.
---
This book is currently available in epub, pdf, and mobi digital formats, and is on sale for
2.99
It also available on a number of online book retailers, including :

Amazon
Google
Smashwords
---
discipline, older woman younger man, doctor patient medical exam, gender swap feminization, menage forced femdom, revenge femdom humiliation, pi stepmom stepmother, stepmom sissification
First Published 2015-08-27 by The Red Spot Press