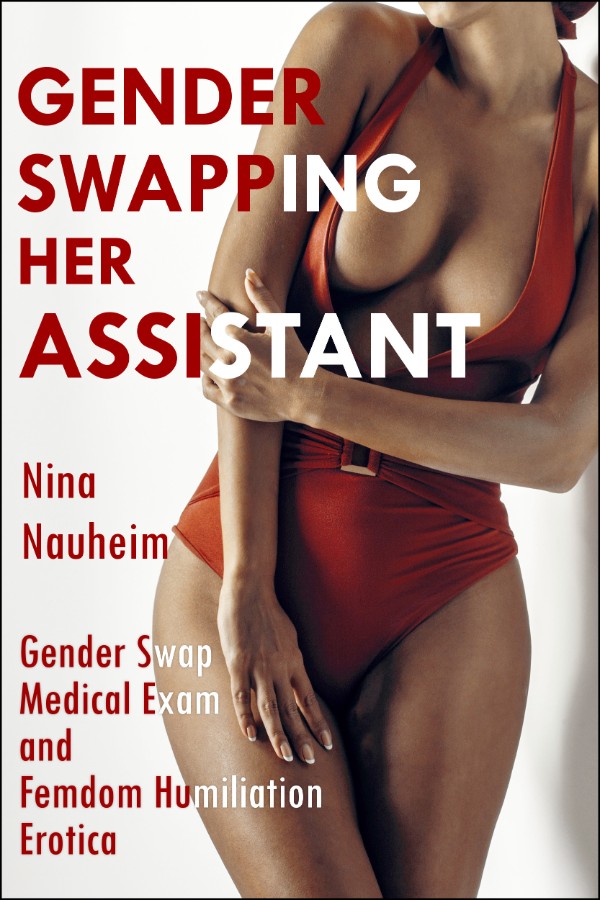 Gender Swapping Her Assistant (Gender Swap Medical Exam and Femdom Humiliation Erotica)
Medical assistant Kyle Barron has worn out his welcome with the women in his first ward. Now he's being transferred to a new department, and he's hearing very strange things about the woman he'll be working under. Beautiful and domineering, Dr. Quayle is certainly in-demand among patients, but it's also rumored the sexy doctor runs a restricted research facility adjoining the hospital.
When Kyle decides to discover the secrets of Dr. Quayle for himself, he has no idea what's in store - or that he's just the kind of troublemaker the unforgiving doctor's been looking for to make her newest test subject...
Reader Advisory: This story is for mature audiences only and features intensely erotic situations, femdom humiliation, feminization gender swap, bimbofication and the use of potent aphrodisiacs, sexual manipulation, bondage, discipline, submissiveness and dominance. All characters are 18 or older.
Approximately 28 pages (7000 words) in length.
---
This book is currently available in epub, pdf, and mobi digital formats, and is on sale for
2.99
It also available on a number of online book retailers, including :

Amazon
Barnes and Noble
Google
Smashwords
---
revenge femdom domination, sissy humiliation, gender swap sissification feminization, doctor medical, older woman younger man, discipline bdsm femdom
First Published 2015-10-01 by The Red Spot Press