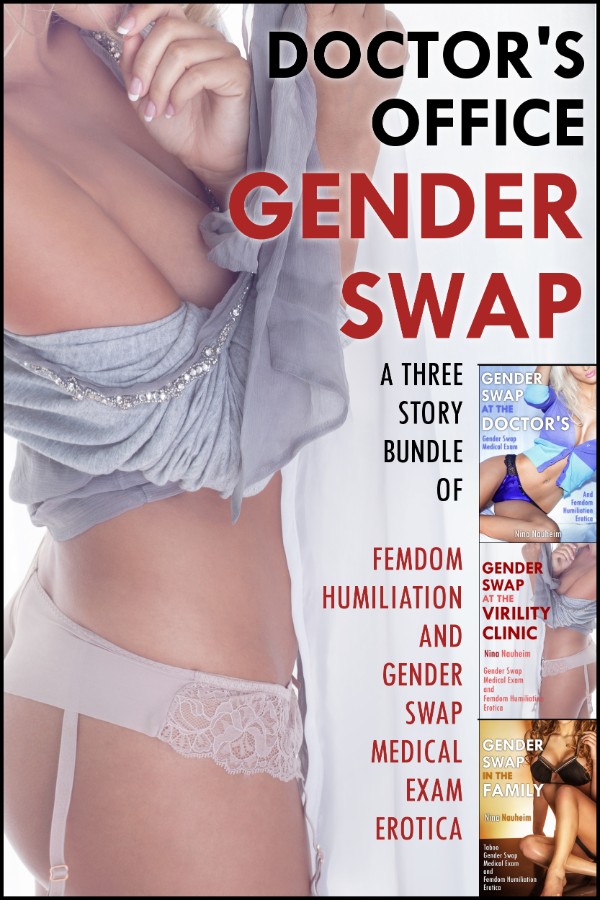 EROTICA: Doctor's Office Gender Swap (Femdom Humiliation and Gender Swap Medical Exam Erotica)
When you're in the doctor's office, don't be rude to the nurses. That's one of the lessons the men in these stories discover in a hurry when they find themselves thrown into gender altering, humiliating, and helplessly arousing situations by the women they think they can get away with mistreating.
Dealing with all the new feelings and all the new sensations of a horny woman's body is hard enough, without the added attentions of strong, aggressive doctors who the scheming women inevitably bring to take advantage of their latest prey.
Reader Advisory: These stories are for mature audiences only and feature intensely erotic situations, femdom humiliation, feminization gender swap, bimbofication and the use of potent aphrodisiacs, multiple partners and rough group sex, medical examination, sexual manipulation, submissiveness and dominance. All characters are 18 or older.
Approximately 84 pages (21000 words) in length.
---
This book is currently available in epub, pdf, and mobi digital formats, and is on sale for
4.99
It also available on a number of online book retailers, including :

Amazon
Google
Smashwords
---
discipline, older woman younger man, sissification, menage gangbang, doctor patient medical exam, gender swap feminization, menage forced femdom, revenge femdom humiliation
First Published 2015-10-29 by The Red Spot Press