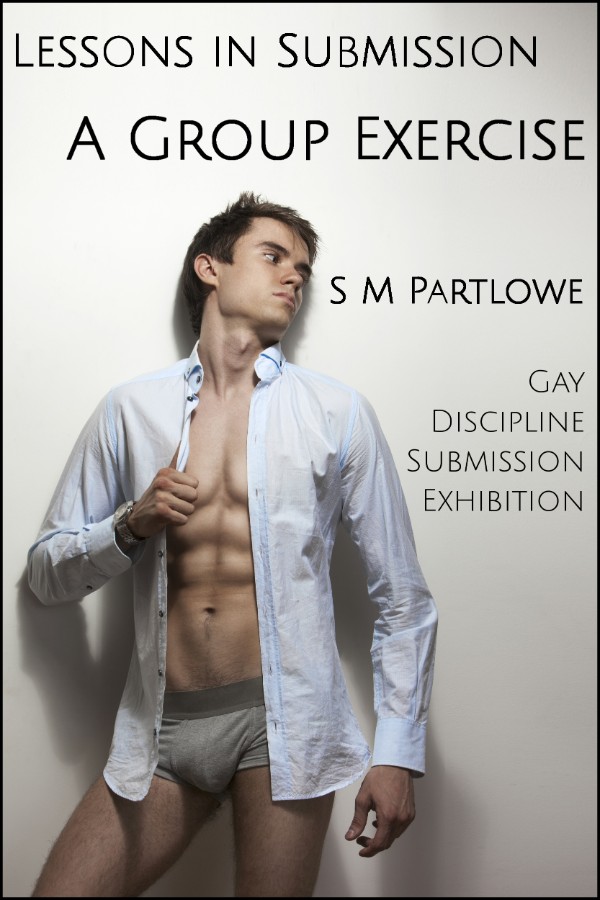 Lessons in Submission: A Group Exercise (Gay, Discipline, Submission, Exhibition)
Reader Advisory: This story is for mature audiences only and features intensely erotic situations, bdsm play, discipline, punishment, forced exhibition, anal sex, submission and dominance. All characters are 18 or older.
Adam's partner Damien has always been a gentle and forgiving dominant, often indulging Adam's whims and preferring to let him play his part rather than resort to harsh discipline or exploit his naturally trusting ways. But Adam's obedience has begun to slip, and Damien is forced to accept that a change is needed. To begin anew, he invites a fellow dominant and his submissive to dinner, thinking that their much stricter relationship might provide the eye opener he is loathe to inflict directly on his supposedly fragile submissive. Adam is excited at the prospect, but soon realizes that the evening will be far more intense than he is prepared for. As the night escalates, he will find herself torn between his natural reservations and the need to prove himself an equal of the visiting submissive in the eyes of their men. In shockingly little time, the drive to prove his devotion and obedience will have him doing things he never thought he could do ? and still falling short.
Approximately 31 pages (7800 words) in length.
---
This book is currently available in epub, pdf, and mobi digital formats, and is on sale for
2.99
It also available on a number of online book retailers, including :

Barnes and Noble
Google
Smashwords
---
spanking and punishment, cmnm, spanking alpha male, mm alpha male, spanking and humiliation gay submission, gay bdsm mm, mm domination anal sex, punished into submission gay slave
First Published 2014-08-04 by The Red Spot Press