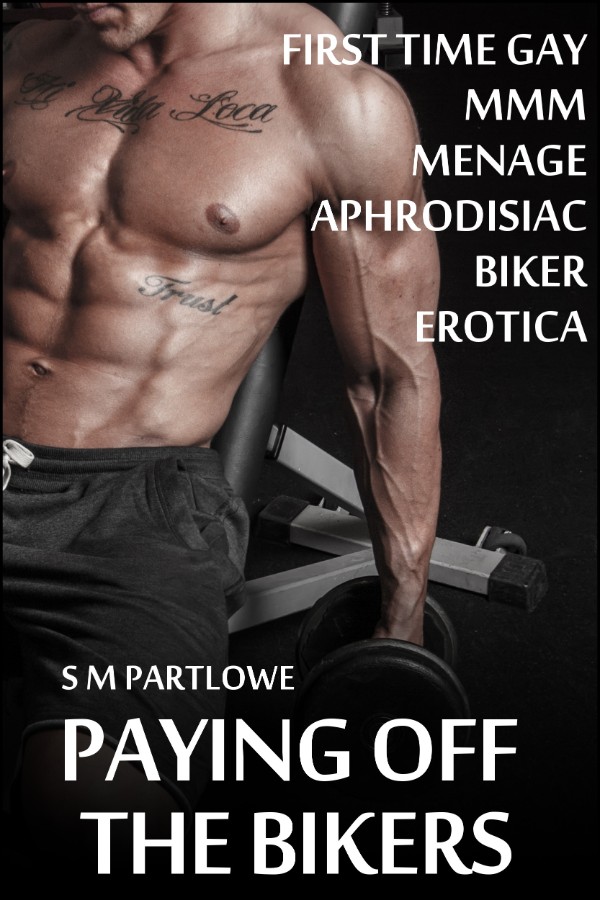 Paying off the Bikers (First Time Gay MMM Menage Aphrodisiac Biker Erotica)
Reader Advisory: This story is for mature audiences only and features intensely erotic situations, first time gay experiences, multiple partners, anal and rough group sex, alpha male biker outlaws, the use of potent aphrodisiacs and sexual manipulation, submissiveness and dominance. All characters are 18 or older.
Jack Leighton is all business, all the time, and it's his willingness to do anything to get ahead that's helped him build his little clothing line into a full-fledged sportswear brand. But he's taken things just a little too far when he turns to moneylaundering to help his struggling bottom line, a decision that brings him in contact with types of men he might not be ready to handle.
Now when he tells the outlaw MC president he needs to take a break from their agreement, the biker seems to want to help and offers Jack a pill that will help him focus and get his books in order. But soon, Jack finds out that helping him get ahead wasn't exactly what the tattooed outlaw had in mind, and the drug he's given him is going to do just about everything but help him focus on paperwork.
Before Jack knows what's happening, new feelings have drowned out the little voice that says no and new urges have pushed him into the arms and at the mercy of the gang leader and his biker buddies, who are more than happy to help him fill his sudden cravings ...
Approximately 36 pages (9000 words) in length.
---
This book is currently available in epub, pdf, and mobi digital formats, and is on sale for
2.99
It also available on a number of online book retailers, including :

Amazon
Google
Smashwords
---
aphrodisiac, alpha male, gay mm, dubcon dubious consent, mmm menage gangbang, dominant submissive rough sex, str8 anal first time
First Published 2015-03-05 by The Red Spot Press