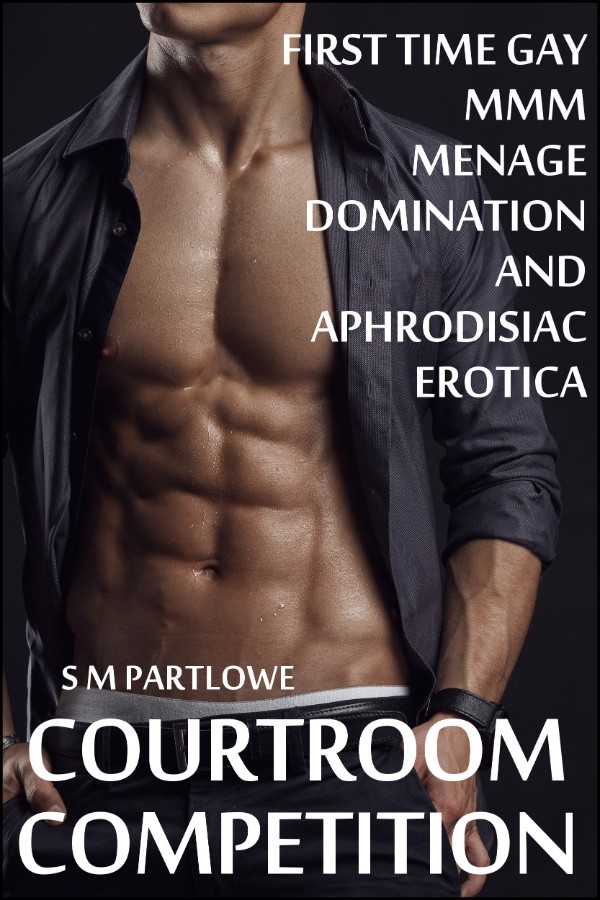 Courtroom Competition (First Time Gay Menage Domination and Aphrodisiac Erotica)
Ultracompetitive big shot lawyer John Leeson is preparing for the case of his life. In one swoop he can impress his powerful older client and show up his arrogant but talented rival in the DA's office. But the pressure is reawakening old insecurities and he borrows what he thinks are a friend's anti-anxiety pills only to discover they release him from a lot more anxieties and inhibitions than he ever bargained for.
When the pills backfire and the sharp young professional finds himself suddenly helplessly distracted by thoughts he's always managed to repress, he'll have to try to make it through the trial without giving in to increasingly powerful temptations. But his act is far from perfect, and it isn't long before he's starting to get an entirely different kind of attention from the competitive alpha males he originally thought to awe with his legal savvy, and getting as much as he can take.
Reader Advisory: This story is for mature audiences only and features intensely erotic situations, first time gay experiences, multiple partners, anal and rough group sex, adrenaline and testosterone-charged alpha males, the use of potent aphrodisiacs and sexual manipulation, submissiveness and dominance. All characters are 18 or older.
Approximately 46 pages (11700 words) in length.
---
This book is currently available in epub, pdf, and mobi digital formats, and is on sale for
2.99
It also available on a number of online book retailers, including :

Amazon
Barnes and Noble
Google
Smashwords
---
aphrodisiac, alpha male, gay mm, dubcon dubious consent, mmm menage gangbang, dominant submissive rough sex, str8 anal first time
First Published 2015-03-26 by The Red Spot Press