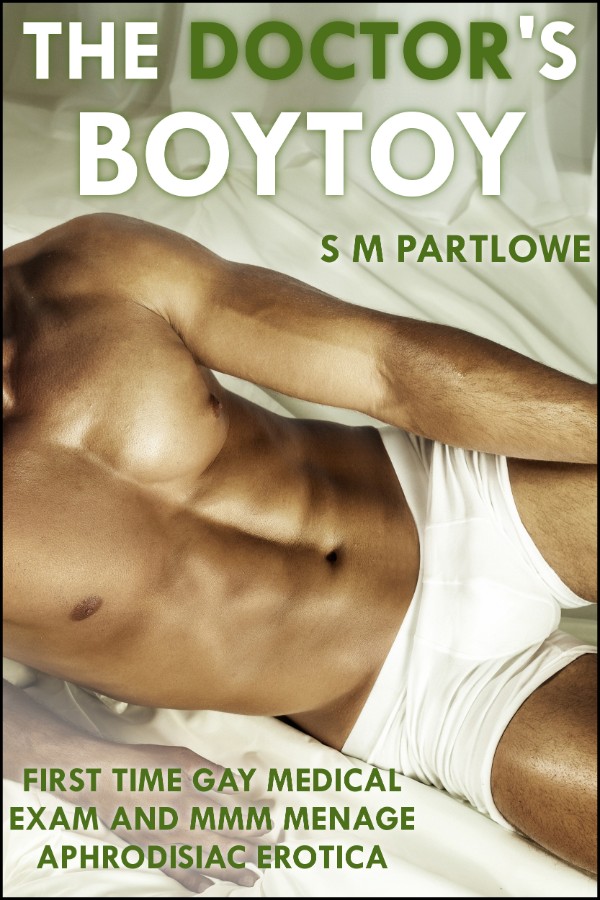 The Doctor's Boy Toy (First Time Gay Medical Exam and MMM Menage Aphrodisiac Erotica)
Overwhelmed by Dr. Lowe's charms and celebrity, not to mention his erotic pleasure therapy techniques, medical intern Josh Daniels has surrendered himself to the famous researcher's experimental project to create the perfect sexual plaything: submissive, horny, and eager to please.
But now the doctor's decided it's time to bring their little experiment the attention it deserves, and he's going to put Josh centerstage for a demonstration of his new techniques to a group of colleagues flying in from across the country. But maybe even he has underestimated the power of the changes he has inspired in his little manslut, because once the doors are closed and the presentations have begun, things seem ready to get hot and out of control, very fast.
Reader Advisory: This story is for mature audiences only and features intensely erotic situations, first time gay experiences, the use of a potent aphrodisiac, multiple partners and group sex, a highly erotic medical examination, anal sex, a dominant older man and the increasingly submissive, receptive young subject of his experiments. All characters are 18 or older.
The Doctor's Boy Toy is the second installment of the The Doctor's Demands Series. Each episode can be enjoyed in order or as a standalone story.
Approximately 48 pages (12000 words) in length.
---
This book is currently available in epub, pdf, and mobi digital formats, and is on sale for
2.99
It also available on a number of online book retailers, including :

Amazon
Barnes and Noble
Google
Smashwords
---
aphrodisiac, older man younger man, gay dominance, first time gay turned gay, medical exam doctor patient, mmm menage gangbang group sex
First Published 2015-06-18 by The Red Spot Press