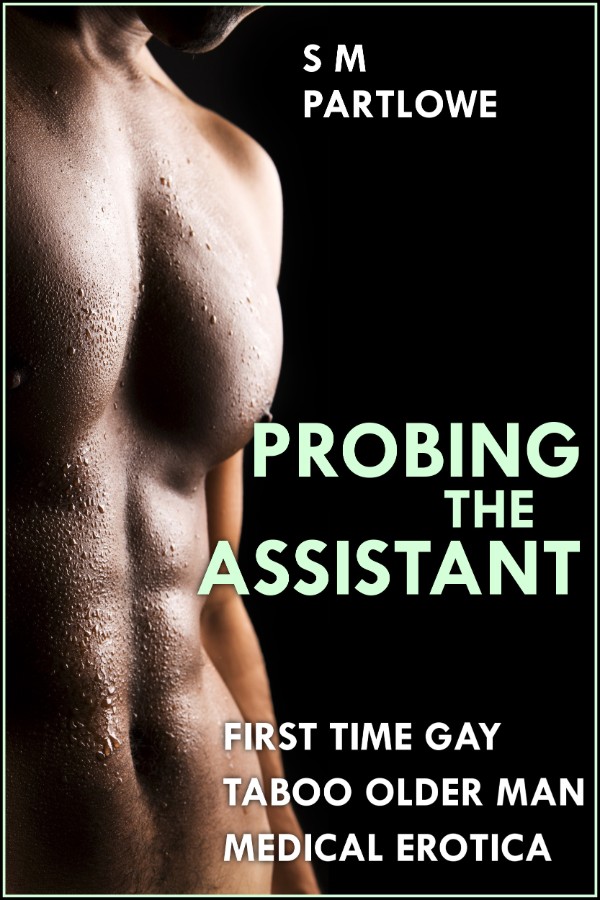 Probing the Assistant (First Time Gay Taboo Older Man Medical Menage Erotica)
It isn't until he's spread helpless across the exam table that he finds out just how impatiently the doctors have been waiting to get their hands on him ...
John likes to joke around, and as a medical assistant at the Rutherford Clinic he enjoys teasing the doctors about what they're doing with their male patients in those exam rooms all the time.
Now the hospital administrators have discovered he's out of date for his own medical check-ups, and won't let him work until he's been brought up to date. He doesn't know how he feels about the prospect of becoming the subject of the doctor's attentions, but the handsome, well-hung doctors certainly know how they feel about him.
Reader Advisory: This story is for mature audiences only and features intensely erotic situations, first time gay experiences, multiple partners and rough group sex, a highly erotic medical examination, anal sex, a dominant older man and the increasingly submissive, receptive young patient. All characters are 18 or older.
Approximately 24 pages (6000 words) in length.
---
This book is currently available in epub, pdf, and mobi digital formats, and is on sale for
2.99
It also available on a number of online book retailers, including :

Amazon
Google
Smashwords
---
straight first time gay, turned gay younger man older man, dominant submissive mm gay, mmm group gangbang, doctor assistant workplace boss, rough sex humiliation gay erotica sex
First Published 2015-12-10 by The Red Spot Press