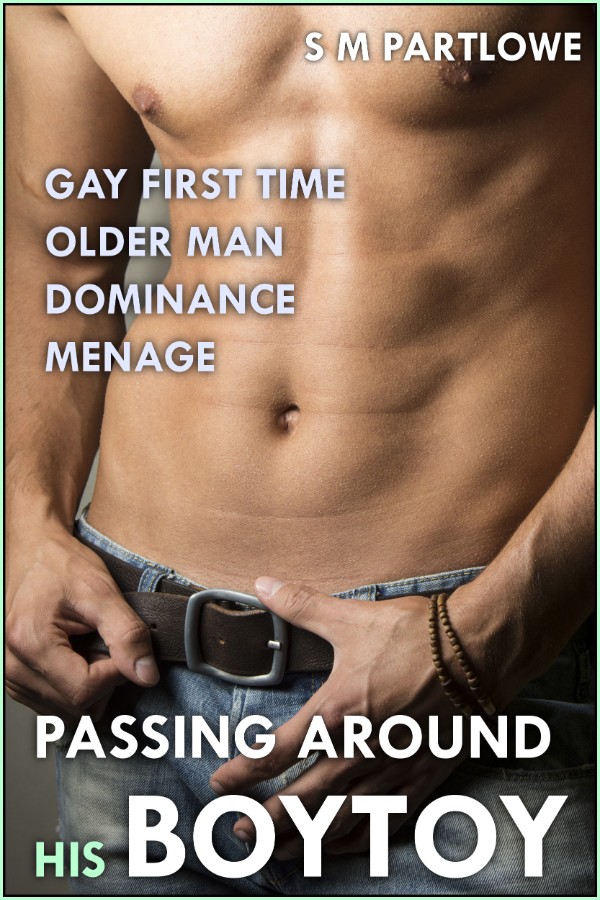 Passing Around His Boytoy (Gay First Time Older Man Dominance Menage)
Alec has known Mr. Wobash most of his life, but it wasn't until the college senior agreed to watch the Wobash kids for a couple evenings a week that he started spending any time alone with him. His feelings towards the older man have always been a mix of respect and intimidation, but with growing familiarity are more confusing, illicit thoughts that the curious twenty-two year old is struggling to keep secret.
But Mr. Wobash - rich, good looking, and used to getting his way - isn't nearly so skittish about recognizing what he wants and deciding to take it. And as weeks go by, the older man starts to realize that's exactly how he feels about the cute college kid he's hired to watch his children.
And once Alec is his, the fun's only started, because a man like Mr. Wobash never does things half-heartedly. What starts out as a sweet, forbidden romance starts to push boundaries in a hurry, and when Alec inadvertently shows up while Mr. Wobash has several friends visiting, he finds himself the center of some very intense attention.
Reader Advisory: This story is for mature audiences only and features intensely erotic situations, first time gay experiences, rough anal sex, multiple partners, group menage, a dominant alpha male and an increasingly curious younger college jock. All characters are 18 or older.
This story includes themes and passages that have been adapted from Jessica Whitethread's Sitter series with full consent of the original author.
Approximately 36 pages (9000 words) in length.
---
This book is currently available in epub, pdf, and mobi digital formats, and is on sale for
2.99
It also available on a number of online book retailers, including :

Amazon
Barnes and Noble
Google
Smashwords
---
first time gay, older man younger man, anal first, jock stud backdoor, turned gay first time, str8 downlow first time, mmm gay menage a trois
First Published 2016-03-04 by The Red Spot Press