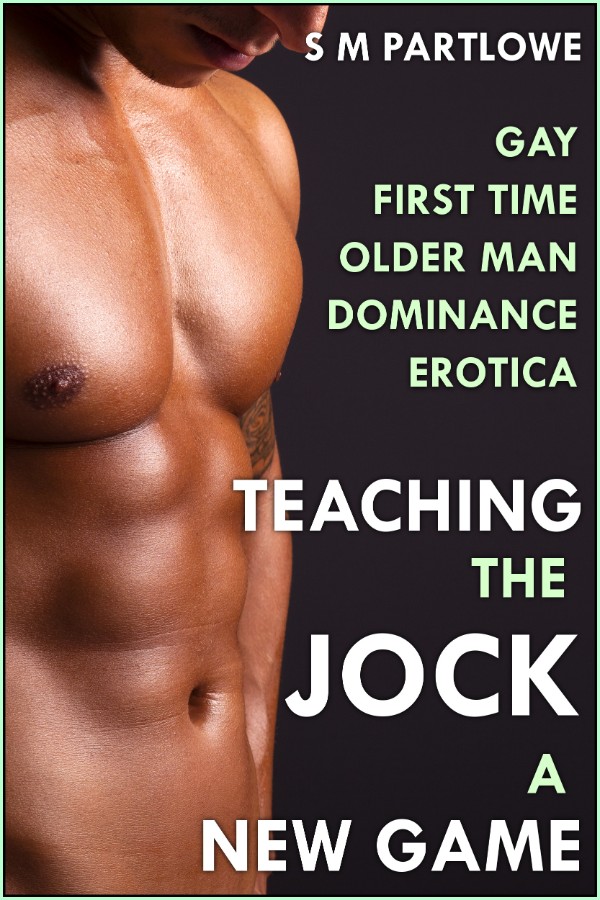 Teaching the Jock a New Game (First Time Gay Older Man Dominance Erotica)
Paul expected to hate his new part-time job cutting brush for a wealthy couple on the outskirts of his little college town, but meeting his new boss is quickly changing his mind.
Evan Carlen isn't at all like what Paul expected: he's young and down to earth and gets dirty right alongside his twenty-year old hired hand as they go about turning five acres into the estate of a beautiful home. Getting sweaty and doing an honest day's work has a way of bringing guys together, and soon Paul considers the older man a friend, and increasingly ... a little more?
He doesn't really know what to make of these new feelings for his handsome thirty-five year old boss. He just knows he can't afford to let anyone find out. But when he shows up for work direct from football practice, he catches Mr. Carlen watching him change. Is it possible the married man shares some of his feelings? It seems the Evan Carlen plans to teach this college stud about something other than yardwork, and Paul it won't take long to make Paul a very willing pupil.
Reader Advisory: This story is for mature audiences only and features intensely erotic situations, first time gay experiences, rough anal sex, a dominant alpha male and an increasingly curious younger college jock. All characters are 18 or older.
This story includes themes and passages that have been adapted from Jessica Whitethread's Sitter series with full consent of the original author.
Approximately 36 pages (9000 words) in length.
---
This book is currently available in epub, pdf, and mobi digital formats, and is on sale for
2.99
It also available on a number of online book retailers, including :

Amazon
Google
Smashwords
---
first time gay, older man younger man, anal first, jock stud backdoor, turned gay first time, str8 downlow first time mm
First Published 2016-03-10 by The Red Spot Press