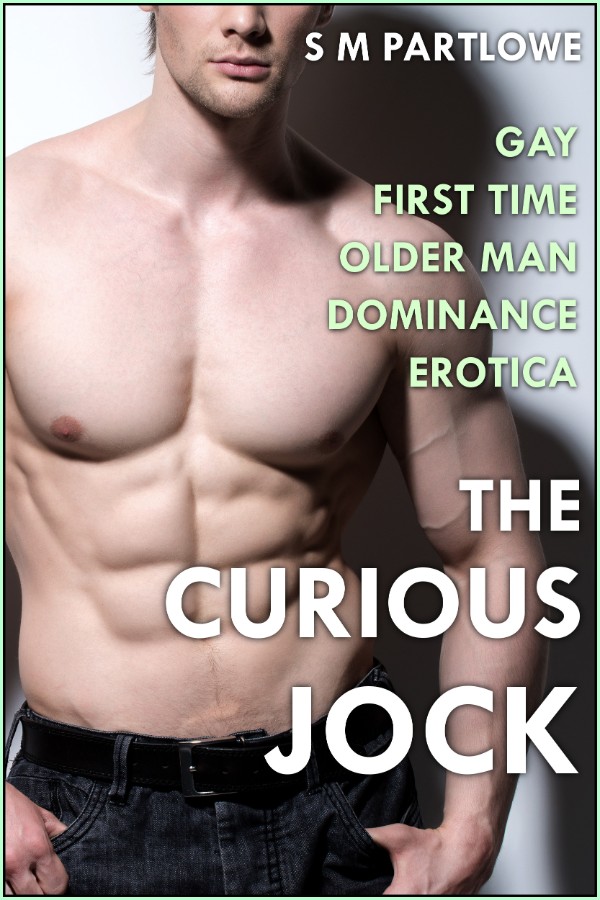 The Curious Jock (Gay First Time Older Man Dominance Erotica)
Oliver is two years into college, popular, well-built and straight as they come. Life has always been pretty straightforward for the student athlete with good grades. The last thing he expects to happen when he agrees to watch the kids of the gay couple across the street is to be attracted to another man, but that was before he really knew Mr. Baker.
Ryan Baker might be in his early forties, but he's still a complete stud. And although he's starting to get hints that the college jock is a little attracted to him, he knows the right thing to do is stay away.
But Oliver doesn't realize he's playing with fire. He's accidentally driving his boss crazy, and when Ryan catches Oliver exploring some of his new urges right out in the open, all self-restraint finally breaks ...
Reader Advisory: This story is for mature audiences only and features intensely erotic situations, first time gay experiences, rough anal sex, a dominant alpha male and an increasingly curious younger college jock. All characters are 18 or older.
This story includes themes and passages that have been adapted from Jessica Whitethread's Sitter series with full consent of the original author.
Approximately 36 pages (9000 words) in length.
---
This book is currently available in epub, pdf, and mobi digital formats, and is on sale for
2.99
It also available on a number of online book retailers, including :

Amazon
Barnes and Noble
Google
Smashwords
---
first time gay, older man younger man, anal first, jock stud backdoor, turned gay first time, str8 downlow first time mm
First Published 2016-03-18 by The Red Spot Press