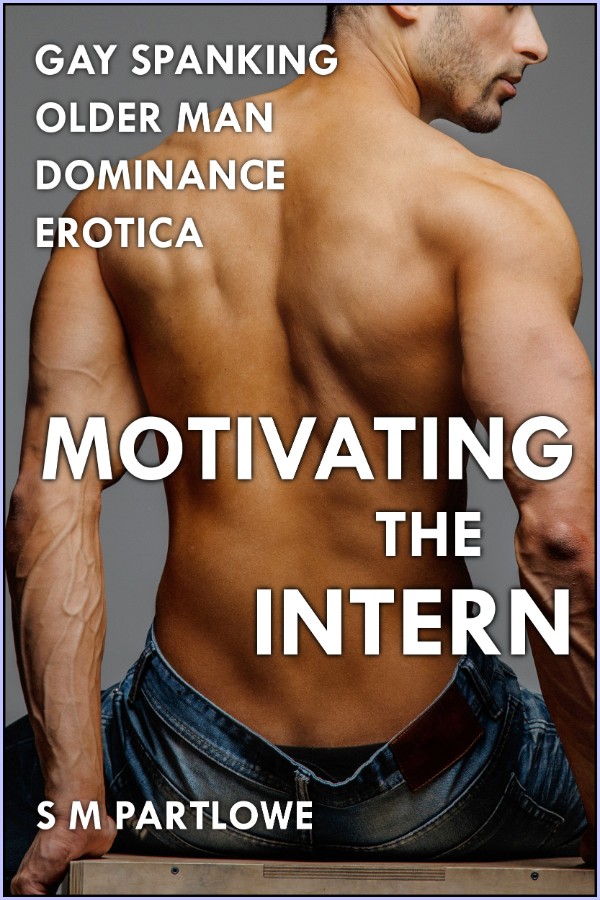 Motivating the Intern (Gay Spanking Older Man Dominance Erotica)
He lives in fear of the day his boss finds out the punishments turn Will on, and what will happen the secret is finally uncovered ...

A recently graduated football star and used to getting what he wants, Will wasn't thrilled when his struggling parents asked him to help earn a little money for the family. But he figures getting an part-time job at a tiny new start-up will be a pretty easy way to make a few bucks.

At least, it is until his new boss finds him chatting to his friends instead of sorting papers. The files are a mess, and Mr. Anderson decides the young jock he's hired needs a bit more hands-on motivation, and his methods aren't exactly conventional ...

It's not long before the strong disciplinarian is dominating the twenty year old's confused thoughts ... and desires.

Reader Advisory: This story is for mature audiences only and features intensely erotic situations, first time gay experiences, spanking and punishment, rough anal sex, a dominant alpha male and an increasingly submissive younger man. All characters are 18 or older.
Approximately 36 pages (9000 words) in length.
---
This book is currently available in epub, pdf, and mobi digital formats, and is on sale for
2.99
It also available on a number of online book retailers, including :

Amazon
Barnes and Noble
Google
Smashwords
---
first time gay, older man younger man, anal first, jock stud backdoor, turned gay first time, str8 downlow first time mm, gay discipline spanking
First Published 2016-04-14 by The Red Spot Press