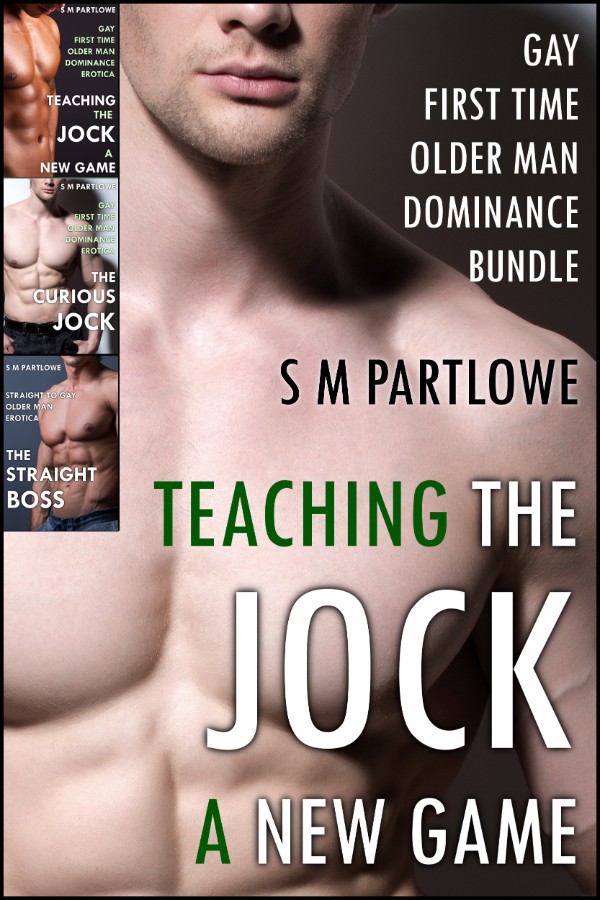 Teaching the Jock a New Game: Three Stories of Gay First Time Older Man Dominance
Maybe it made a lot more sense right now in the dim light and the still of the night than he had ever expected. The intensity of his sudden desire for something new and fresh and real surprised him.
Before he could stop himself, he had brought the young man's lips to his. They were soft and wet, and the kiss was lingering and passionate. Jackson didn't hesitate, not even for a moment. It was as though he had been on the very edge of leaning in himself when Luke drew him in.
He's always been told not to want this, but when he catches the eye of his mature boss, all sorts of rules seem ready to be broken ...
Teaching the Jock a New Game is a three story bundle of intense first gay experiences. When well-hung young studs give in to the urges and thrills a dominant older man can show them, neither knows how to hold back.
Reader Advisory: These stories are for mature audiences only and feature intensely erotic situations, first time gay experiences, rough anal sex, dominant alpha males, curious younger college jocks, submissiveness and dominance. All characters are 18 or older.
Notice: These titles include themes and passages that have been adapted from the Sitter series Jessica Whitethread with full consent of the original author.
Approximately 96 pages (24000 words) in length.
---
This book is currently available in epub, pdf, and mobi digital formats, and is on sale for
4.99
It also available on a number of online book retailers, including :

Amazon
Barnes and Noble
Google
Smashwords
---
first time gay, older man younger man, anal first, jock stud backdoor, turned gay first time, str8 downlow first time mm, mm gay collection bundle
First Published 2016-05-07 by The Red Spot Press