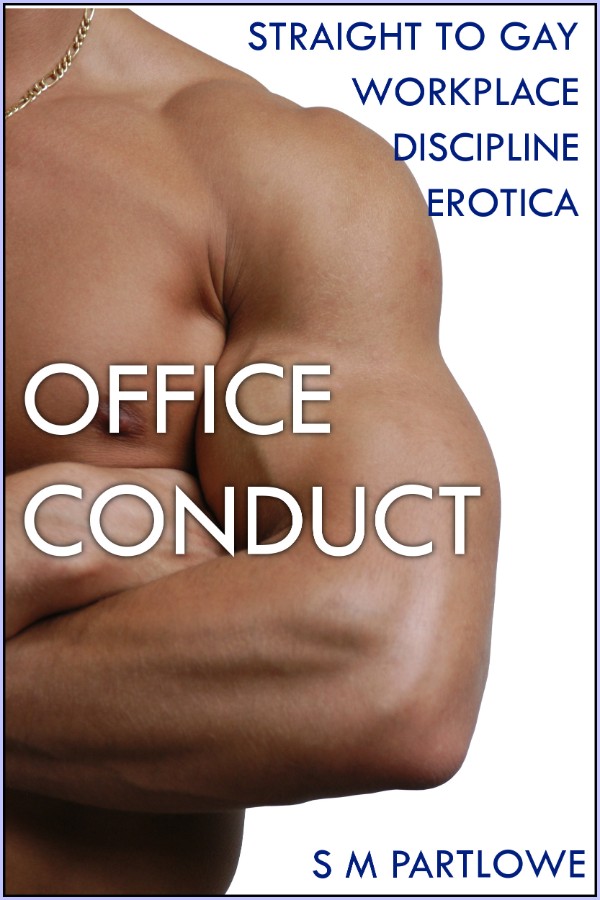 Office Conduct (Straight to Gay Workplace Discipline Erotica)
Tyler knows he's straight, but then why does he keep having dreams about his boss? The last thing he wants is a rumor starting in the office, and when one of his coworker's makes a comment, Tyler sets about proving it wrong in the worst way possible. If Mr. Cross finds out his favorite employee is fooling around with a girl in the break room, Tyler's in for a disciplining he's not likely to forget.
All he can do is hope Mr. Cross will take it easy on him, but one look at his boss's face says that's not very likely ...
Reader Advisory: This story is for mature audiences only and features intensely erotic situations, spanking, discipline, dominance, first time anal sex, and a lot of charged up hot guys who think they're straight and some who know what they want from the start. All characters are 18 or older.
Notice: This story includes themes and passages that have been adapted from the Office Discipline stories by Jessica Whitethread with full consent of the original author.
Approximately 24 pages (6000 words) in length.
---
This book is currently available in epub, pdf, and mobi digital formats, and is on sale for
2.99
It also available on a number of online book retailers, including :

Amazon
Barnes and Noble
Google
Smashwords
---
gay discipline spanking, first time gay, jock stud backdoor, turned gay first time, anal first, older man younger man, str8 downlow first time mm, mmm group menage gangbang
First Published 2016-07-15 by The Red Spot Press