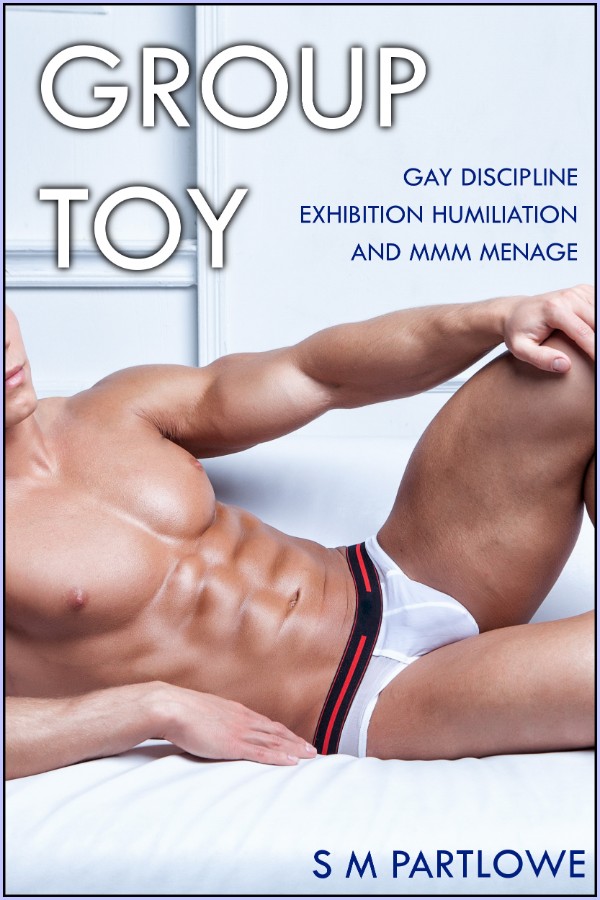 Group Toy (Gay Discipline Exhibition Humiliation and MMM Menage)
Ryan thought his new landscaping job would get him a steady paycheck, but it's come with a whole lot more than a bit of yardwork and house cleaning. The days of fighting it - if he ever really wanted to fight it - are over. He's Mr. Bishop's toy. He wears what his employer wants him to wear, does what Mr. Bishop wants him to do, and acts how Mr. Bishop wants him to act.
He might secretly enjoy the discipline sessions when he makes a mistake, but Ryan's grateful that so far Mr. Bishop hasn't pushed him beyond his limits. But when Ryan learns that at his employer's next party he'll be serving more than drinks, he has a feeling things are about to change.
Reader Advisory: This story is for mature audiences only and features intensely erotic situations, discipline, exhibition, humiliation, rough group and anal sex, dominance and submissiveness. All characters are 18 or older.
Approximately 24 pages (6000 words) in length.
---
This book is currently available in epub, pdf, and mobi digital formats, and is on sale for
2.99
It also available on a number of online book retailers, including :

Amazon
Barnes and Noble
Google
Smashwords
---
gay mm discipline, exhibition humiliation dominance, mmm group sex rough gangbang, gay spanking punishment mm, younger man older man boss employer
First Published 2016-08-26 by The Red Spot Press